The B&N nook comes to Best Buy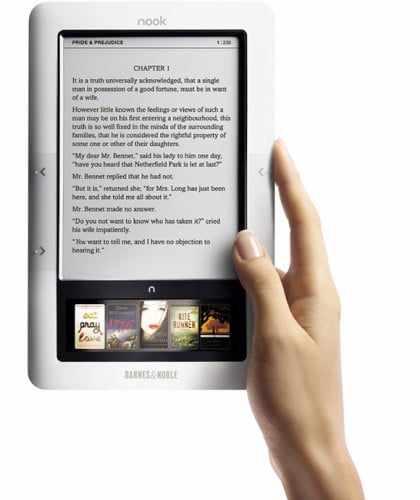 Up until this week, anyone interested in buying the Barnes and Nobel e-reader, the nook, had either had to go to a Barnes and Noble store, or go online to their web site.  Well, it looks like B&N is going to change their marketing strategy with allowing nooks to be sold at Best Buy.  This will make the second e-reader at Best Buy for purchase, the first being the  Sony Pocket and Touch editions.
Why the change?  According to this quote from an article on CNet:
"To date, we've limited Nook distribution to Barnes & Noble retail and online stores and the customer response to our eBook Reader has exceeded our expectations. We have enormous respect for the Best Buy organization and its focus on providing technology solutions for millions of customers," said Kevin Frain, executive vice president of e-commerce at Barnes & Noble.com, in a statement. "Through this partnership, Best Buy customers will now have new and easy ways to access our expansive digital library on a variety of computing and mobile devices through BN eReader software and the Barnes & Noble eBookstore."
The article also talks about how the iPad has been such a success because it was available from somewhere other than an Apple store.
The nook is a great e-reader.  I have had mine for about 2 weeks now and am loving every minute I use it.  Its also a great conversation starter.  E-readers "out in the wild" are still not common, so when a person sees me with one, its always cause to pause and chat…or at least stare.
Will B&N be more successful with the nook now that its going to Best Buy?  I think so.  More people will have the opportunity to play with it and get comfortable with it, thereby creating more interest and more buyers.