The Cosmonaut: Wide-Grip Stylus on Kickstarter
The Cosmonaut is billed as a "wide-grip stylus for touch screens" by the inventors who posted the thing at Kickstarter. The project is seeking backers to raise a goal of $50,000 in pledged support by up to 3,000 people.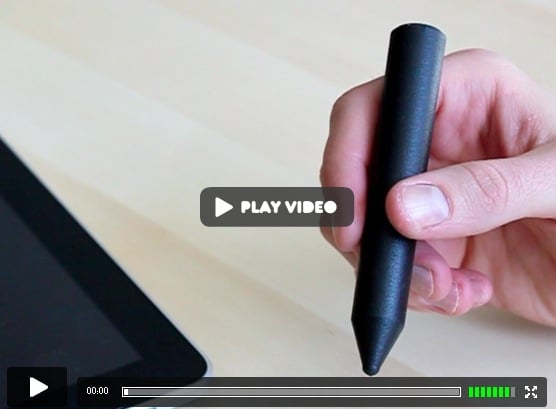 The creators are the makers of the hugely popular incredibly useful iPhone 4 tripod mount and stand called The Glif. It looks like a great big black crayon. But for people with big paws like myself, it looks like just the thing. Most styli are just too darn skinny. As they say in the video, the feel of writing on the iPad is more like using a dry erase marker.
The funding model is different than most Kickstarter projects. They want to reach $50K but are only setting a minimum of $1 to get in on the deal. Also they are limiting the number of people who can get in on the pre-release version to only 3,000. After that it will cost about $25 plus shipping. Do the math. $50,000 divided by 3,000 people is just under $17/item. Currently there are 1,377 backers with a pledged total of $21,634 with 22 days to go.
We think this is a good idea and hope to get our hands on one to test it out for you. We pledged our support.

As an Amazon Associate I earn from qualifying purchases.