The Curious Mystery of AirPrint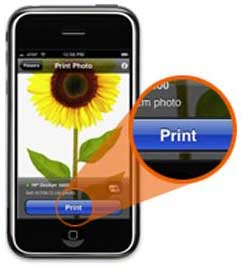 So, yesterday Apple dropped the Mac OSX 10.6.5 update and many thought that would clear up the rumors and mystery about whether or not AirPrint was going to be pulled or not. Apparently, at least for the moment, the mystery remains.
Steve Jobs reportedly emailed a user yesterday saying "don't believe everything you read" about AirPrint being pulled. While that little email exchange was going on, some were reporting that AirPrint worked, some were reporting it wasn't. Also of note there was no mention of AirPrint in any of the listed features of the update.
Now, we're seeing reports that some users are going back to the most recent build of the OSX update and pulling certain files from that and migrating them to machines after the official release has been installed.
So, what's really up? Who knows for sure. But as this was a "tent pole" feature of the still unreleased iOS 4.2 update, I'm guessing we won't know the real skinny until that is released.
Don't you just love a good tech mystery?