The Daily for iPad Gets a Price Cut For the Holidays
The Daily is a daily iPad specific newspaper that launched earlier this year to much excitement. The app is free, but if you want to subscribe, you need to cough up $40 for a year.
Until now.
Fab.com is holding a two-week sale on subscriptions to The Daily, with discounts on a one year and two-year subscription.
If you are a fan of The Daily for iPad, this limited time promotion is a good deal.
You can get one year of the Daily for $29.99, a savings of $10 or go for two years of The Daily for $51.99, a savings of $18.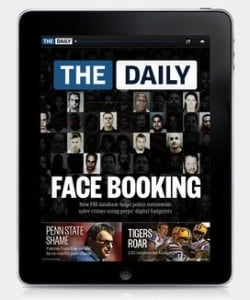 The Daily is a daily publication put together specifically for the iPad, with multimedia, great photos and a wide array of popular news stories.
Unlike many newspaper apps, The Daily is made specifically for the iPad.
It's not the be all end all of news apps on the iPad, but many users enjoy the daily access to tons of content.
You can see The Daily in action in the demo video below, which highlights the news categories, navigation, inclusion of media rich elements like photos, panning photos and videos.
Fab.com offers a discount on these subscriptions, and will deliver an email with the directions to activate your subscription to The Daily in about 24 hours.
You'll have to sign up for Fab to take advantage of this deal, but this isn't the first tech deal we have seen on the service, so in all, this is a good service to check out.

This article may contain affiliate links. Click here for more details.