The Division 1.2 Update Release: Everything You Need to Know
Video game developer Ubisoft Massive had a big hit on its hands the past March. That's when its open-world game, The Division, arrived on store shelves and players began plotting ways to save New York City from a biological catastrophe. Massive has updated The Division at least once a week since, adding some new features and improving on the game's balance and mechanics. Starting today, The Division 1.2 Update is available for everyone.
The Division 1.2 Update is a huge upgrade for players, definitely bigger in scope than the piecemeal Thursday updates that the studio has rolled out to the game every week.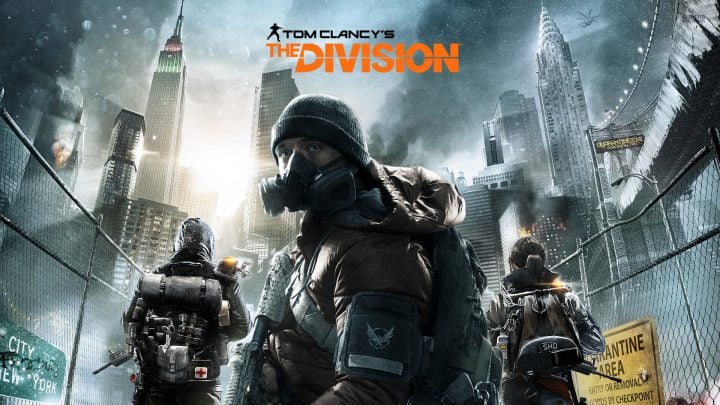 Crucial — some would say dangerous — changes are  coming to the Dark Zone multiplayer area. What's more, it'll introduce an all-new Incursion event for players that have already reached the game's level cap already and conquered the previous Incursion.
The Division 1.2 Update Release Date
The Division 1.2 Conflict Update arrives today as a completely free download. As it's a title update the 30-day exclusivity window for Xbox One owners doesn't apply to Conflict, but will apply to expansions down the road.
The Division 1.2 Update: Clear Sky
Since being introduced with April's major update for the game, Incursions have become a lightning rod for criticism. They're end-game events, activities designed specifically to challenge the fabric of a team and how well they work together. The rewards for making it to the end of an Incursion in The Division are grand, which is why some people started taking advantage of exploits to make it through the mission easily.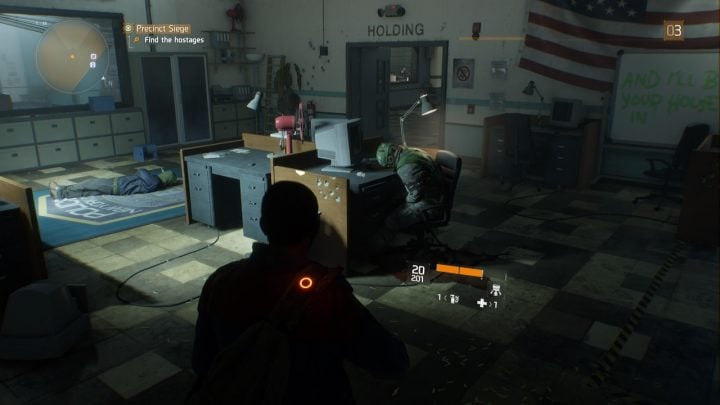 Clear Sky is the name of the new Incursion included with The Division 1.2 Update. It's set in Columbus Circle. The Rikers, one of the gangs vying for control of New York City, has used surface to air missile launchers to destabilize New York City's airspace. Players are to go in and take out that missile launching system at all costs. A description visible in the game's map already indicates players will want to have a 220 Gear Score before attempting this Incursion. That's higher than the suggested Gear Score for Falcon Lost, the first-ever Incursion event.
The Division 1.2 Update: Search & Destroy Missions
With the new Search & Destroy missions, players have to roam Manhattan and take on these Search & Destroy missions to track High Value Targets and kill them for more XP.
The Division 1.2 Update: Fixes & Gear Sets
The Division maybe Ubisoft's biggest game launch to date, but that success has come with a few challenges. Mainly, The Division has been described by some is a bit too buggy. During a recent State of the Game video address the studio detailed some fixes it's working on for The Division 1.2 Update.
After using matchmaking, some doors necessary to starting and completing a mission wouldn't open. That's fixed with the 1.2 Update. The Base of Operation's failure to not activate has also been fixed.
A new mission system puts the issues of the Daily Missions not surfacing to bed for good.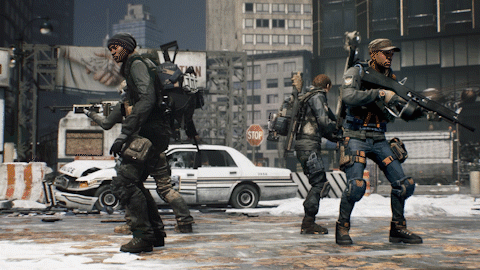 Four new Gear Sets are being added to the game. There's one for improving defense, long range damage, short range damage and support abilities.
The Division Update 1.2: Changes to the Dark Zone
The player-on-player war zone known as the Dark Zone gets some changes too. New activities are in  the Dark Zone, just like there are new things to do in the single-player/team-player experience. We still don't have any idea what these new activities are though.
Some changes to Dark Zone bracketing will give users the opportunity to pick up high-end gear. The Dark Zone 200 bracket is specifically for leveled-up players with a Gear Score of 200. This area will provide the best opportunity for getting level 204 items and 240 Gear Sets. Level 32 to 34 enemies will loiter in this area. Other -160 and 160+ Brackets are coming too, according to a breakdown of looming changes talked about recently on Twitch.
Named enemies in the Dark Zone will sometimes leave Sealed Caches behind when they're killed. These caches can contain rare items, Dark Zone currency and tech.
Getting gear in the Dark Zone just got a bit harder. With The Division 1.2 Update, Massive has decided to make getting gear out a bitter harder. Before you could get your gear onto the rope, then relax a bit. Starting with this update, players can cut down other player's gear from extraction ropes if it isn't being protected. Stashes are available at Dark Zone checkpoints now, saving you from going all the way back to the Base of Operations.
As far as item drops go, Massive is aiming to be more "generous" with what The Division provides for players. The studio says that it's still eager to wean players off of crafting. Gear Mod drops will decrease in a big way when the update goes live for everyone. Gear drops from most sources will improve in quality. We're talking everything from the Dark Zone to Challenge Missions.
The goal is to have weapons drops be the primary way that players get better weapons, not crafting. That's a big sea change considering the game launched with what felt like a heavy emphasis on breaking down items from drops to craft better items at safe houses and the Base of Operations.
Read: The Division Updates & DLC: What You Need to Know
The Division 1.2 Update started rolling out at 3AM Eastern Standard Time this morning. If your console or PC isn't setup to do updates on its own, you'll be prompted the next time you start the game.

As an Amazon Associate I earn from qualifying purchases.