The Division Beta: What You Need to Know
Ubisoft releases a lot of games a year. The majority of these games are open-world titles, like Watch Dogs and Assassin's Creed Syndicate. Titles like Just Dance and The Crew serve as anchors in their respective genres for the developer's aspirations beyond open-world games. The Division is different from other games in Ubisoft's portfolio. It is an open-world game, but it's one that decidedly embraces the mechanics of online role-playing too.
Character customization will allow you to create your own member of SHD, the organization that the President of the United States entrusts the fate of entire cities too. A biological threat has caused the collapse of major cities across the country. As an SHD agent you work to stabilize New York City and help it recover. You'll need to team up with friends for the game's missions and go head to head with other players in the game's player vs player combat too. New York City is said to feel like it's alive, with a dynamic weather system and day-and-night system having an impact on gameplay.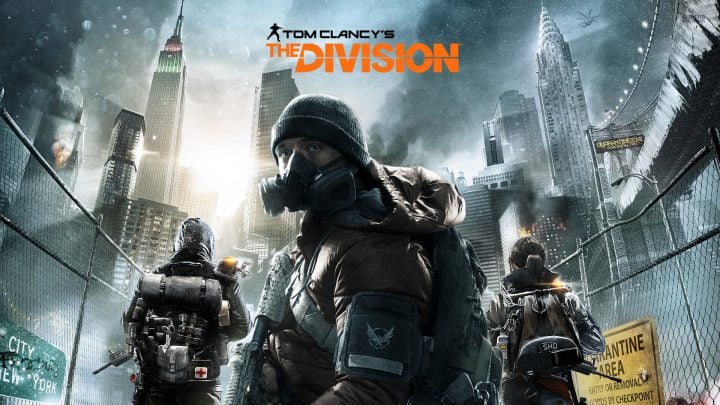 To insure The Division's release arrives without any major issues Ubisoft is holding The Division Beta for Xbox One and PS4 owners. Here's what you need to know about that The Division Beta.
The Division Beta Release Date
Ubisoft and Microsoft have established a working partnership for The Division just like Sony established a working relationship for Destiny, the online role-playing game that The Division is often compared to lately. That relationship gets Xbox One owners more time with The Division Beta.
If you're on an Xbox One console, The Division Beta release date is January 28th. You'll be able to download the beta and try some of its mechanics. Owners of Sony's PS4 gaming console and Windows PCs still get access to The Division Beta, but on January 29th. That's a full day after Xbox One owners have gotten to try the game out.
Rumor is that this working relationship will also extend to add-on content. This week GameStop revealed that add-on content for The Division will come to the Xbox One before it does any other platform. A now missing promotional banner on the retailer's website revealed early content access for Xbox One owners.
How to Get Into The Division Beta Release
Officially, the only way to get into The Division Beta for sure is to place a pre-order. As a closed beta, only those with codes will get access to the necessary download.
Place a pre-order with participating games retailers and you're guaranteed a code to unlock The Division Beta for your console of choice. Best Buy, Amazon and GameStop are all handing out codes to early buyers. Retailers are printing the codes needed to participate on their receipts. Anyone that pre-orders directly through the Xbox Store or PlayStation Store gets to skip the code altogether.
For a while, it was believed that this would be the only way to make it into The Division Beta.
Read: The Division: Which Edition Should You Pre-Order?
There's now a The Division Beta Waitlist for users that are interested in trying the game, but not necessarily into placing a pre-order. Users simply choose their platform on Ubisoft's website and go from there. Successfully completing that process requires a Uplay account too. Luckily, Uplay is free to sign up for. Note that just because you sign up for the Waitlist doesn't mean you'll necessarily get a code to participate. While in the Waitlist, be sure to invite some of your friends to participate as well, that way you're able to test the game's online features with someone who you're comfortable with.
The Division Beta Release Details
Officially, Ubisoft has confirmed that those who participate in the beta release will get a reward in the final version of the game should they choose to buy it. What the extra is hasn't been revealed just yet.
The Division has actually been in testing for a while now. You wouldn't know that because participants couldn't publicly talk about or share video clips or pictures from their experience. The Division Beta release won't require users to agree to an NDA or Non-Disclosure Agreement as the Alpha test did. This means that users are free to share their experience in whatever way they choose.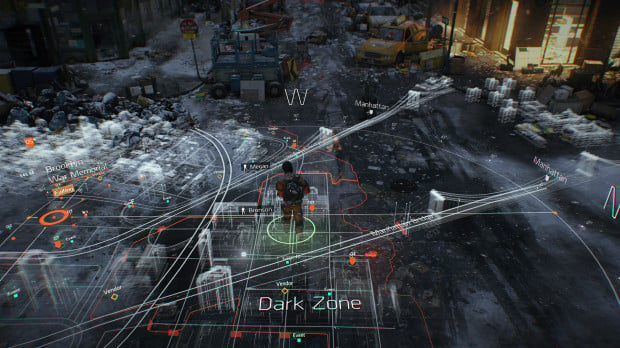 The developer has confirmed that none of the progress that users rack up during the beta release will carry over to the final versions of the game.
It's still very unclear what activities will be unlocked during The Division Beta right now.
Good luck with The Division Beta release. Pre-downloads for Xbox One, PS4 and Windows users are already available. In total, the download takes up 2GB of space. On Xbox One and PS4, you'll need an Xbox Live Gold and PlayStation Plus subscription to take full advantage of The Division Beta.