The Division Last Stand Expansion Release Date & 1.6 Update Details
With the new year already in full swing, video game developer Massive and publisher Ubisoft are ready to get The Division back on track. Before its launch we knew that the game would get a significant expansion called The Division Last Stand. Now we're finally learning everything there is to know about the coming paid update, including The Division Last Stand Expansion release date.
The Division Last Stand Expansion is its third-major round of content add-ons, and it'll be joined by a sixth major update.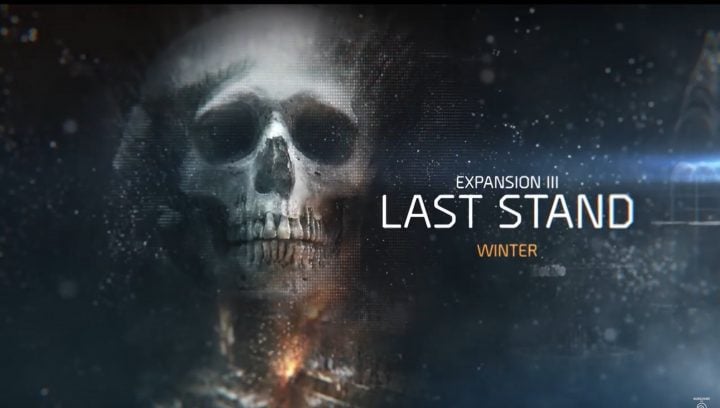 Read: The Division Updates & DLC – What You Need to Know 
The Division Last Stand Expansion: Last Stand Mode
"You and your squad must prepare to defend against a relentless foe," the video announcing the contents of the season pass began last year. That trailer went on to say that gamers would need to recruit allies and enhance their defenses to withstand the onslaught.
The Division Last Stand Expansion details published on The Division Blog by Massive on January 19th gives that early trailer some context. It turns out that The Last Stand is the name of an all-new game mode.
In Last Stand Mode, players will team up with seven other players of the game, and they'll be tasked with defending data caching and mission critical information from another set of 8 players. Only 4 players in a team can be matched up, everyone else has to have gone through the game's matchmaking system. How well you've performed in recent matches decides who you're paired with.
Last Stand Matches end when one of the teams has amassed enough of the critical data that both teams are battling for. Though it takes place in the Dark Zone, there are now Rogue Agents to contend with.
To be clear, agents controlled by real humans aren't the only enemies lurking in the Last Stand Expansion. Computer controlled characters are still lurking behind every corner and building. As you kill them, you get rewarded with tech and currency that allows you to unlock boosts.
Players get Last Stand Rank and new items for successfully winning a match. Those that don't win a match still get some extras.
The Division Last Stand Expansion Release Date
Originally, Ubisoft Massive had a pretty steady schedule planned for The Division. Underground launched in June, bringing with it a new mission system and outpost underneath the Manhattan Post Office that players use as home base. From the outpost, players can launch hazardous missions that reward better gear than what's found in the main game.
The Division Last Stand release date is set for February 28th on all three platforms. Users will be able to purchase the add-on outright or pick it up as part of The Division Season Pass. It'll be the final major update included in the season pass.
The Division Last Stand Expansion: New Incursion
The game add-on will also come packing something for those that don't want a new game mode, but appreciate the old ones. This Incursion will have players battling in-game enemies over a television station needed to restore centralized communication to Manhattan and surrounding areas.
The Division Last Stand Expansion: The Division Update 1.6
Also confirmed on January 19th, The Division 1.6 Update will make some big changes to the Dark Zone for everyone free of charge.
It'll nearly double the Dark Zone in size by introducing Dark Zones 7-9, or what Massive is calling Dark Zone North.
Dark Zone North will have more interior's and underground areas than its predecessors, but focus on arena style combat that forces players to think tactically about their approach. Leaderboards are getting added to the Dark Zone, along with fast travel to checkpoints. You won't be able to fast travel to a checkpoint and keep the gear that you've collected in the Dark Zone.
The Division Last Stand Expansion: Season Pass and No Delay for PS4
When the first two expansions to The Division launched, Microsoft had an exclusivity deal that locked them to the Xbox One for a month. The idea was to use the title to lure gamers upgrading to newer systems for it. Sony has a similar deal in place for its PS4 and Destiny. There'll be no such delay for Last Stand.
Microsoft and Ubisoft only agreed on locking the first two expansions to Xbox for a month.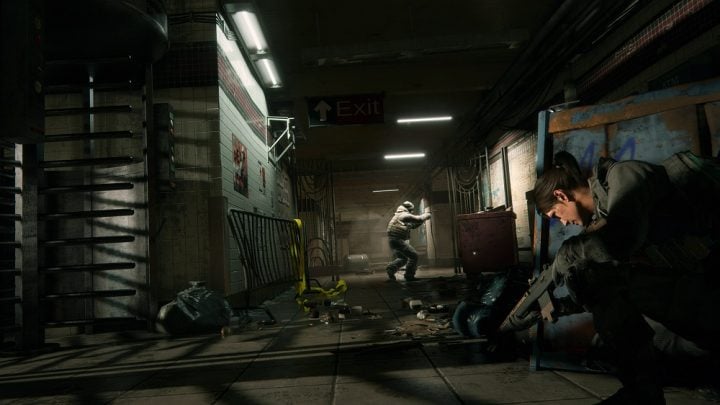 Read: The Division Season Pass: What You Need to Know
As for The Division Season Pass, it's still selling for $39.99 separate from the game itself. To get the content on its own without the season pass, gamers will have to fork over $14.99, if prices for the previous expansions are anything to go by.
With the first year of expansions finished, it seems likely that we'll hear about a second year pass for The Division by June. That's when Ubisoft typically shares plans for new releases.

As an Amazon Associate I earn from qualifying purchases.