The Division PC Specs Arrives Ahead of Beta
With The Division Beta kicking off this week, we're learning more about how beefy a processor and how great a graphics card gamers will need in their PCs to play the online-role playing game when it arrives in early March. As expected, The Division PC specs confirm that anyone who owns a computer with Intel integrated graphics will need to buy a new PC before it arrives.
Ubisoft formally revealed The Division PC specs and requirements late last week in a post on its news blog. The Division is shaping up to be this spring's must-have game on consoles and PCs. With New York City and the American government decimated by a virus, players become agents dedicated to defending what bit of society is left. The Division is an online shooter in that relies heavily on shared experiences. Lately, it's been compared to Bungie's Destiny online role-playing game.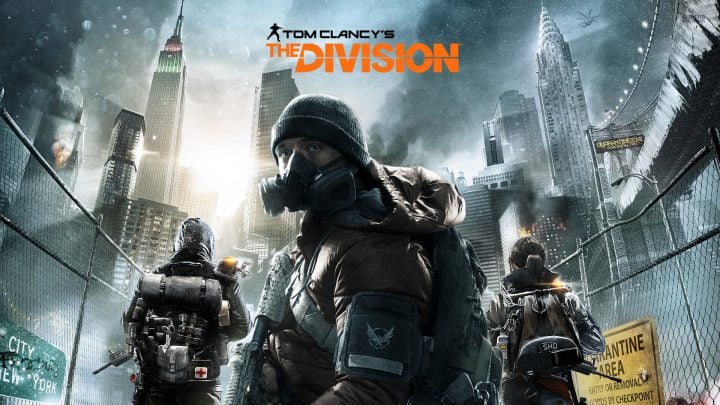 Microsoft's Xbox One console gets the The Division Beta today. Windows PCs and Sony's PS4 get access to The Division beta tomorrow. The official The Division release date is March 8th.
Read: The Division Beta: What You Need to Know
The hardware detailed in The Division PC specs really do confirm that most people will play the game on a video game console instead of a Windows PC.
At least an Intel Core i5-2400 processor or AMD FX-6100 processor is required. Also required is at least 6GB of RAM and a video card that supports Direct X 11. Video card requirements aren't too forgiving either, with Ubisoft requiring that users have at least a "NVIDIA GeForce GTX 560 with 2 GB VRAM (current equivalent NVIDIA GeForce GTX 760),  AMD Radeon HD 7770 with 2 GB VRAM, or better.
Again, that is just the basic configuration that Ubisoft says the game will simply run with. For the best experience The Division PC specs recommends an Intel Core i7-3770 or AMD FX-8350 processor or better, 8GB of RAM, an NVIDIA GeFore GTX 970, or better. The Division won't support any operating system older than Microsoft's Windows 7. Users must have the 64-bit version of each operating system installed too.
In both cases, users will need a total of 40GB free storage space on their hard drive to install the game, which is a pretty reasonable amount considering how far video game graphics have come in the last year or two. Game installs on video game consoles take up about the same amount of space.
Explicitly, The Division PC Specs call out Intel's GeForce GTX500 series: GeForce GTX560 (2 GB VRAM) or better, GeForce GTX600 series: GeForce GTX660 or better, GeForce GTX700 series: GeForce GTX760 or better, GeForce GTX900 Titan series: GeForce GTX960 as being supported at launch. AMD's Radeon HD7000 series: Radeon HD7770 (2 GB VRAM) or better, Radeon 200 series: Radeon R7 270 or better, Radeon 300/Fury X series: Radeon R7 370 or better will have support at launch too.
Gotta Be Mobile couldn't find any confirmation that the game would feature support for ultra-wide monitors, which a number of gamers use in their setups. Games that don't sport the feature usually appear in the center, with the rest of the display blacked out to avoid clashing with the game itself. Definitely, those who've invested in ultra-wide monitors won't be too pleased if they aren't supported when the game arrives.
Read: The Division: Which Edition Should You Pre-Order?
Those that place a The Division pre-order get a Hazmat Gear Set and guaranteed access to today's beta test. Anyone that hasn't pre-ordered is required to sign up for the game's waiting list.
Steam has The Division for PC pre-orders available ahead of launch. The standard edition of the game costs $59.99. The Gold Edition, which includes access to the game's forthcoming add-on content, costs $99.99. There's also a Collector's Edition version of The Division for Windows PCs. Unfortunately, it's sold out.

This article may contain affiliate links. Click here for more details.