The Division Release Date: 5 Things to Do Before Release
The Division release date that we've all waited for is tomorrow. After roughly three years, we'll all get to create our characters and venture into the Dark Zone to take out fellow players that are way too trusting. We'll all get the opportunity to snatch up the game's best character accessories and build out our character's skills, talents and armor.
Before we can save New York City; before we can explore the power-ups that'll aid us in our quest, we actually have to make it through the anticipation that each big game release brings.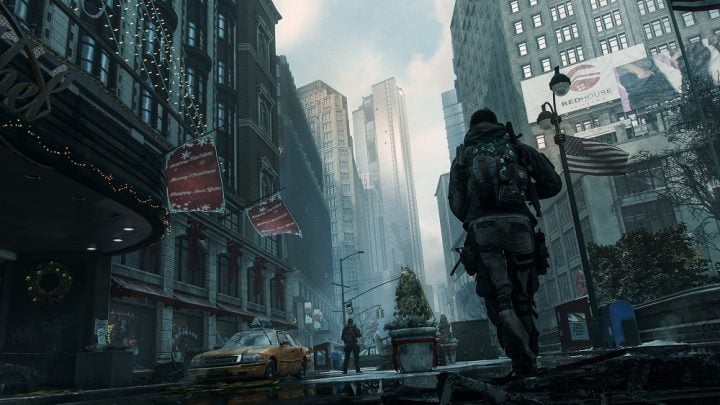 Tomorrow, March 8th is the official The Division release date. Here are some fun things that you can do to hold yourself over until the game finally arrives on Xbox One, PS4 and Windows PCs.
Read: 8 The Division Release Date Tips
Get the Agent Origins Gear Sets & Watch Agent Origins
In The Division, gear is everything. Your character changes and gets enhancements as you level it up, but your gear defines what you look like. What's more, special upgrades are packed into Go Bags. Everyone that placed a pre-order ahead of the official The Division release date gets access to the Hazmat Gear Set. The Division Gold Edition users get the National Guard Gear Set.
You don't have to place a pre-order or buy the enhanced edition to get your hands on a Gear Set at launch, Ubisoft provides access to four different Gear Sets in the United States, provided that users sign up to receive a code through its website here.
The Hunter, Police, Firefighter and Paramedic Gear Sets each have a specific perk. They're each based on the Agent Origins promotional television show that debuted on YouTube recently.
Agent Origins is also available to stream through Amazon's Prime Now video service.
Pre-Order New York Collapse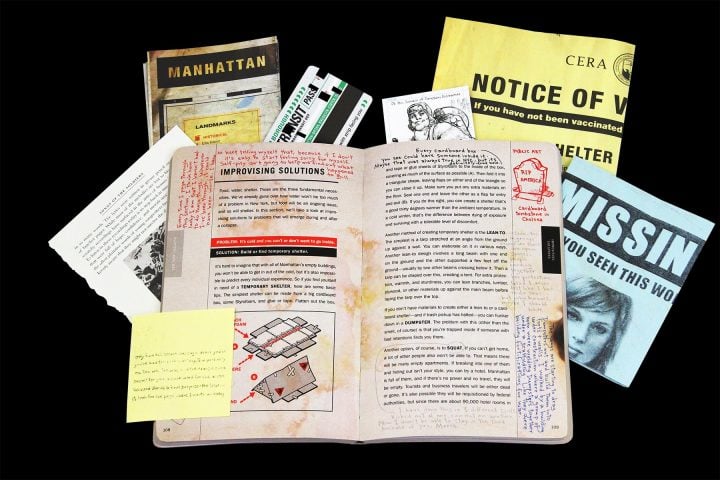 Video game launches are multimedia affairs these days. It's not enough to launch a game, developers want to launch a complete experience. Ubisoft is doing the latter with The Division release.
Arriving at the same time as the game is New York Collapse, a book based in the same world as The Division. It's not actually a linear novel, but a survival guide. New York Collapse slowly unpacks the things that happened in the city as the virus spread and government collapsed. Tucked neatly within its pages or leaflets, tickets and small paper trinkets left inside by the journal's writer. Tiny notes are scribbled within the book's margins.
New York Collapse is available for pre-order now for $14.99 on Amazon. Traditional retailers like Barnes & Noble will carry the book too.
Pay for Your Pre-Order
GameStop now says that it'll hold a midnight launch ahead of The Division release tomorrow. This means that its shoppers won't have to get up early to go stores tomorrow morning and pick up their game. It'll be waiting for them tonight at midnight Eastern Standard Time.
If you are free tonight, consider picking up your copy of The Division from GameStop instead of waiting until the morning. Note that you'll need to go ahead and pay off the pre-order that you have waiting there. Depending on what game you trade in, GameStop will let you purchase a standard copy of The Division for as little as $35.
Read: Last Minute The Division Deals Arrive 
Watch The Division Release Live Stream
Forget watching the now played out launch trailers, if you really want to keep your hype for The Division release in check, load up the title's Twitch profile and watch as the game's developers and community managers livestream some footage to celebrate launch.
Learn About DPS, Stats and More
The Division isn't a typical third-person shooter game in that a headshot kills someone. Certainly, you want to have great aim, but the game's combat isn't only about aim. There's nuance involved and statistics that you can build on to be a more lethal player.
The Division Intel, a site that just arrived this morning, has an online too that lets users calculate how much damage their character can do to other players. It's essential if you're taking a stats-focused approach to creating a character.  In general, the site has a dedicated community for showing off character customization, loot and more.
Check out this video if you'd like to learn more about The Division Skills and Skill Mods. It's stuffed with important information that you'll need to get the best out of the game.
Finally, don't forget to check out the many YouTube videos showcasing the game's player vs. player features and how they relate to each other. Understanding these mechanics is essential to enjoying The Division, which lacks player versus player modes in the way that we're used to experiencing them.
The Division should be ready to preload in all areas except Japan right now. The game's servers will go online at midnight Eastern Time in the United States at 9PM Pacific Time.

As an Amazon Associate I earn from qualifying purchases.