The Division Release: Which Platform Should You Buy On?
Ubisoft Massive's The Division release is coming up fast. Lovers of role-playing games are excited. Fans of the Tom Clancy universe in general seem delighted to be getting another entry set in the same universe as last year's Rainbow Six Siege. With as much as Ubisoft has teased and delayed The Division, it seems hard to find anyone that hasn't been following its development on some level.
An event like The Division release forces users to confront some truths. First, as a role-playing game, The Division should take some time to finish. Players should expect a lot of stats watching and gear grinding. Gamers have to ask themselves if they really feel like spending $60 on a game that's going to take days, weeks and even months to fully realize their character. Second, The Division will make its way to Xbox One, PS4 and Windows PCs on March 8th.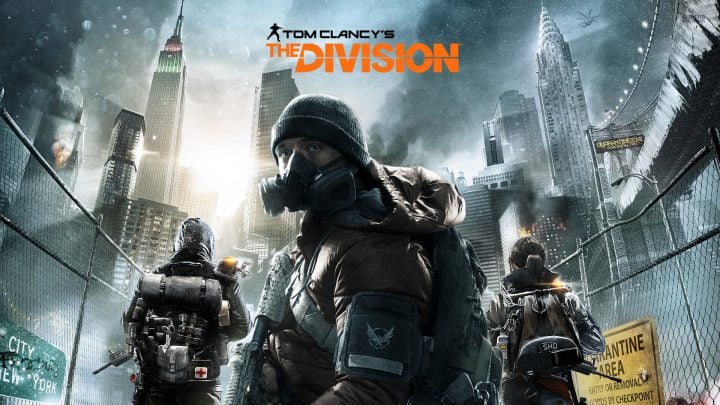 Read: Changes for The Division Open Beta Release Detailed
Naturally, that last question begs a related one. In a world where most video games are available on every major console and Windows PCs, where should you buy it? The Division release details that we already know make this a relatively straight forward thing to answer.
For the Best Graphics Buy on Windows
I hate to compare the two, but sometimes these things are unavoidable. PC gamers desperately wanted a version of Destiny, a game that Bungie decided not to deliver to anything but consoles. Ubisoft seems to have heard PC gamers when they demanded access to console role-playing games from major developers going forward. As a result, The Division is coming to Windows PCs on launch day.
"From the beginning, the PC version of The Division was developed from the ground up , and we're confident players will enjoy the game and the features this version has to offer," Ubisoft told GameSpot recently.
Hands down, The Division for Windows PCs seems to be the best looking of the bunch. Certainly it has requirements above all the others. The game requires 40GB of free space, an NVIDIA GeForce GTX 560 graphics card with 2GB of RAM or higher, 6GB of RAM and an at least an Intel Core i5-2400 processor or equivalent.
Digital Foundry notes that with the right hardware, The Division PC will run at 60 frames per second and get longer drawing distances than its counterparts on PS4 and Xbox One. Also, it'll support widescreen  and multiple monitors.
Upgrading from Xbox 360 or New to Console Gaming? Buy on Xbox
As for those upgrading from an Xbox 360 or PS3, the most convenient way to get in on The Division release absolutely has to be the Xbox One version. This is because Microsoft has a deal with Ubisoft that allows it to sell The Division Xbox One console bundles.
Those that purchase The Division 1TB Xbox One Bundle get everything they need to experience the game for $399. The console comes with a single black Wireless Controller, 1TB of storage and a digital copy of The Division for Xbox One. Microsoft is also bundling 14 days of Xbox Live, its online gaming service that'll be essential to getting the most out of the Dark Zone and more in The Division.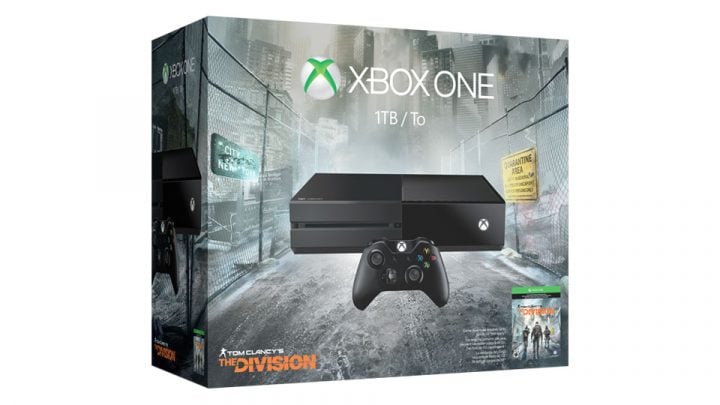 Buyers should note that they'll still need to pick up the season pass for The Division separately from this bundle, when it arrives in the Xbox Store. That's because The Division 1TB Xbox One Bundle only comes with a standard edition of the digital game. The Gold Edition offers access to the season pass and is only available separately.
Amazon has The Division 1TB Xbox One Bundle available for pre-order.
If Upgrading from PS3, Buy on PS4
Sony and Ubisoft don't have an agreement for including The Division with a PS4 console. For upgraders, that means it'll cost more to play The Division in Sony's ecosystem. A basic copy of The Division costs $60. A 1TB PS4 Bundle with Call of Duty costs $349 on Amazon.
Higher costs being said, PS4 owners should expect slightly better graphics quality on the PS4 than the Xbox One. Digital Foundry reports that the Xbox One version of the game usable variable frame rates to manage the demands of the game. Looking out into the texture-heavy New York City landscape brings the Xbox One's resolution down to keep frame rate high. The outlet didn't notice the same technique being used on Sony's PS4 or Windows PCs.
With a steady resolution and likely years of investment in Sony's ecosystem already, PS3 users are better off getting the PS4 version of The Division. To be clear, The Division is truly a next-generation game. It isn't coming to the Xbox 360 or PS3.
Read: The Division: Which Edition Should You Pre-Order?
Remember, The Division release date is March 8th. Xbox, PlayStation and Steam are already letting users place digital pre-orders. Amazon and GameStop offering physical and digital pre-orders as well.

This article may contain affiliate links. Click here for more details.