The Division Update 1.1: What You Need to Know About Incursions
Hours from now, The Division Update 1.1 will arrive for owners of Windows PCs, Xbox One and Sony's PS4. Like the The Division release from last month, this will be a huge test for Ubisoft and its internal Massive studio.
Called The Division Incursions Update by the studio itself, the title upgrade will introduce some big changes to the game. Players can expect a new gear scoring system when they reach maximum character level, plus new daily and weekly missions. The update actually gets its name from a new type of game mode players will get added to their map with this first major upgrade.
Read: The Division DLC: What You Need to Know
The Division Incursions Update is just days away. Here's what we know about, what'll change and what you should be excited about.
The Division Update 1.1 Release Date
Weeks after launch The Division Incursions Update feels like an anomaly. Games don't typically get updates so soon after release. Even when they do, they're not as large as what players can expect with the Incursions Update. Turns out, that's because more than the game's lead developer from Ubisoft is working on additional content. Ubisoft Massive led development on the main game, but it's Ubisoft Annecy that's producing The Division Incursions.
The update's official release date is April 12th, just a little over the game's one-month anniversary. As a title update, The Division Incursions Update will be completely free for anyone that purchased a base copy of the game to download on all three platforms that the game is available on.
The Division Update 1.1: Falcon Lost
Incursions aren't just a name, they're a game mode. In fact, their description makes them sound as if they'll be the most brutal missions we've seen in The Division yet. This update will only introduce the first Incursion, called Falcon Lost. Falcon Lost will have players battle the Last Man Battalion for control of a waste water treatment plan that players haven't yet seen in the game.
Falcon Lost will have story spliced into it, just like other main missions in the main game. That being said, some rules from the main game just don't apply where Incursions are concerned. First, drones will give the Last Man Battalion the tactical advantage to flush out anyone hiding in the same area, even in cover. They have to be shot down before you can deal with the enemies attacking you and your team.
Incursions do have matchmaking, but don't have Checkpoints. This means that if your team dies, you're starting the entire mission all over again. That's very important as Falcon Lost will require the gear of a level 30 player. There's also a Challenge Mode. Ubisoft Annecy isn't limiting how many times you can play Falcon Lost either, but it it'll only drop a really high-end reward the first time you play through. After that, it'll still provide decent rewards, but not as great as the reward you already received. The gear from weapons and special Gear Set that players get with Falcon Lost will best anything else that's available in the game.
More Incursions are coming besides Falcon Lost, but Ubisoft Massive isn't ready to discuss those in detail just yet.
The Division Update 1.1: What's New for The Dark Zone
As for the Dark Zone, there are some landmark changes happening in there with The Division Incursions Update too. Today, the only way to get gear out of that area is to kill computer controlled enemies and avoid being killed by human players trying extract it. That won't be the case going forward.
For those who really have a hard time extracting gear, there are new Supply Drops coming to consider. Supply Drops will surface every hour in a different place within the Dark Zone. The gear will be surrounded by deadly computer-controlled enemies. Because everyone in the game will be alerted to the drops location, you'll have to survive other players too. Only the first team to get to the Supply Drop will get the gear, which doesn't have to be extracted.
All told, there's something to be said for adding variety, though it's hard to imagine anyone having a seriously difficult time with the Dark Zone already will like Supply Drops more. It sounds as if it'll still degrade into an all-out free-for-all at some point.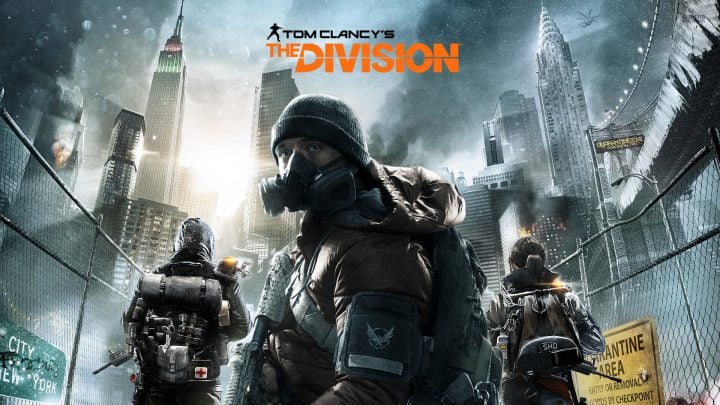 The Division Update 1.1: Gameplay Changes
Gear Score will let players who've reached level 30 continue to level their character. It's calculated by the rarity and quality of each add-on item a character is wearing. The game's servers will take Gear Score into account when matching players for missions.
New Gear Sets are coming. Sentry's Call, Striker's battle Gear, Path of Nomad and Technicians Authority all give a boost to a player who specializes in one of the game's activities. Getting them requires a Blueprint purchase, venturing into the Dark Zone, completing an Incursion, or doing a mission in Challenge Mode. When all for pieces of a Gear Set are collected, players get an additional Talent.
A new kill cam allows you to watch your team mates long after you've died in a mission.
Gear Trading is now available. For two hours beginning at the time you pick them up, you can trade to someone else in your group. Dark Zone gear trading can only be done from a Checkpoint.
Assignments will now surface on the map every day and once a week. Completing these tasks earns users decent gear, Phoenix Credits and Tech currency to use back at the Base of Operations.
Crafting
Citing difficulties in balancing online gameplay, Ubisoft Massive has some very big changes planned for how players get their hands on add-ons for weapons or weapons themselves. The changes are a combination of drop alterations when level 30 players kill someone and changes to how items are crafted.
The studio is increasing the amount of materials it tasks to craft a High-End item across the board. This change will help balance out the increased amount of High-End crafting items that players receive for battles in the game. It's balancing both these changes out by decreasing the amount of crafting materials players get when they breakdown weapons and extras to clear their inventory.
Increased costs for converting crafting materials and crafting High-End items:

10 Standard (Green) materials instead of 5 to craft 1 Specialized (Blue) material
15 Specialized (Blue) materials instead of 5 to craft 1 High-End (Gold) material
10 High-End (Gold) materials instead of 8 to craft 1 level 31 High-End (Gold) item

Changed deconstruction yield of Standard (Green) and High-End (Gold) items:

Deconstructing a Standard (Green) item yields 1 Standard material instead of 2
Deconstructing a High-End (Gold) item yields 1 High-End material instead of 2

Added new level 31 and 32 High-End items Blueprints to Vendors
Removed Division Tech requirements from some level 31 High-End Blueprints
The studio says that right now, there's way too much incentive to craft an item instead of hunting down named enemies and other in-game activities. "Once again, we want you to consider deconstructing and material converting as an alternative when you get an item that doesn't contribute to your build, and not the main mean to develop your build as a whole," Ubisoft Massive says in a recent post about the crafting changes on the game's website.
Bugs
All told, The Division Incursions Update seems just as exciting as players hoped it would be. The new Supply Drops and daily Missions will definitely have a huge impact on how the game is played by lower-level characters. Kill Cam and Gear Trading are very nice to have. Skilled players will appreciate the new Incursion most.