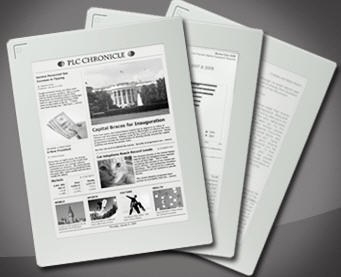 Barnes and Noble is gearing up to take on Amazon's vaunted Kindle business.   B&N is planning to use the Plastic Logic eReader in 2010 in the device wars. Something like this has been coming since B&N purhcased Fictonwise earlier this year, and they already have released an iPhone app that features that technology. The Fictonwise eReader technology is basically platform agnostic as it can be used on S60, Blackberry, and Windows Mobile phones as well as the iPHone.
In a similar vein to Amazon's Kindle app for the iPhone you can't purchase directly through the app but have to do so through Safari, and according to James Kendrick, teh new app does have a few wrinkles that don't make it an easy transition for those who already have an eReader account.
Too bad this won't be available for this holiday season. Can you imagine the fun that would be if B&N and Amazon were going head to head then?
There's no word yet on the pricing for the Plastic Logic device, but given that most think the Kindle devices are priced too high, B&N has some room to maneuver there.
B&N is listing over 700,000 titles available which includes a large library of public domain titles available via Google. Of course they are saying that best sellers will come in at $9.99, the price already established by Amazon. There's no word yet, if they'll include the Big Brother delete feature or not.

As an Amazon Associate I earn from qualifying purchases.