The Entourage eDGe Takes Some Knocks in Review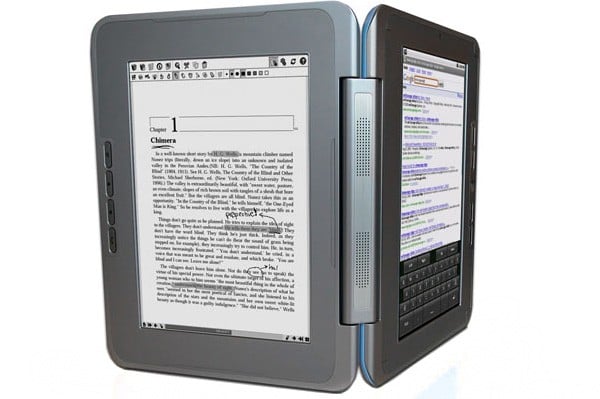 The Entourage eDGe is taking some knocks in this early review from Laptop Mag. The dual screen eBook Reader with an active digitizer that runs Android certainly has our attention here at GBM as well, given the fact that one can use digital Ink.
The essence of the review is that the eDGe isn't ready for prime time yet. Inking on a page increases the rate of a page turn to 4 seconds (ouch), battery life isn't that great (it loses quite a bit of juice just sitting idle) and the form factor feels a bit heavy at 3lbs.
Here's hoping that improvements continue to come here as the form factor is an intriguing one.