The Essential Lego Dimensions Release Date Details
Big things are happening next week. This upcoming Sunday is the official Lego Dimensions release date and it could change the toys-to-life category of games.
The category sprung to life on the Xbox 360 and PS3. Skylanders started the craze. Through downloadable content, any game can get extra characters. Toys-to-life games are aimed at the young and young at heart. The point of the games aren't to finish a primary story, but users can make that story more interesting by purchasing figures that add a new dynamic to the story experience. Lego Dimensions has a story and a gateway that lets users add more characters to complete the story's narrative. Lego Dimensions also has some unique twists when it comes to gameplay.
Here's what you need to know before the Lego Dimensions release date arrives and what you can look forward to once you've got the game home.
The Lego Dimensions Release Date & Starter Packs
Lego Dimensions launches in North America on September 27th. On that day users will be able to purchase physical copies of the game, but not digital copies.
GameStop is offering pre-orders of Lego Dimensions in-store and on its website now, with versions for the Xbox One, Xbox 360, Wii U, PS4, PS3 and Nintendo's Wii U. There are no digital copies and no simple boxed copies of Lego Dimensions coming because the game fully embraces the toys-to-life category's requirement of a base and accessories. Everyone will need a Lego Dimensions Starter Pack for $99. Amazon has all the Lego Dimensions Starter Packs and accessories available for pre-order too.
Lego Dimension Starter Pack Explained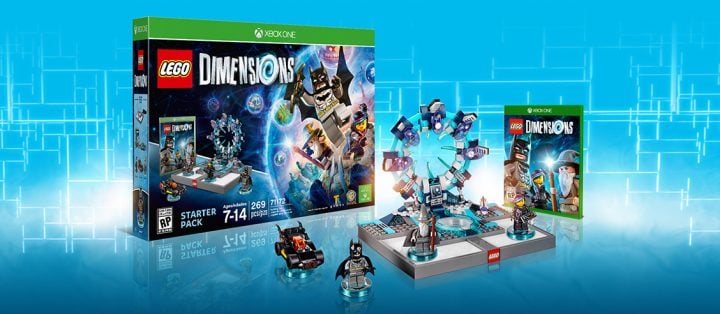 If you've played any other games in this genre, you know what the Starter Pack basically contains. Buyers get a disc copy of the game and some toys to start out with.
Regardless of what version of the game you pick up, expect figures for Batman and Wildstyle to be included along with the Batmobile. Also expect the Lego Dimensions Gateway, which needs to be assembled just like other Lego toys. The Gateway connects to your console and lets you drop either of your two figures into the game at a moments notice.
Read: Are Lego Dimensions The New Amiibo & Skylanders Craze?
You can completely finish the game with the items that come in the Starter Pack, according to the developer.
The Lego Dimensions Story & Mechanics
The game is called Lego Dimensions because a broken gateway has freed popular Lego figures from their universes. Now they can switch between settings, for example Batman can go visit Dorothy in Oz. Like other Lego games, Lego Dimensions aims for funny and engaging.
Lego Dimensions is unique in that it focuses a lot on puzzle solving and its gateway. In other games, the pad that users place their character on is just a way to get that figure into the game. Here, the pad doubles as a puzzle solving tool in its own right. There are levels where you'll need to quickly move the figures around to complete a challenge or update the design of the figure on your pad to continue in the game. This is something GottaBeMobile was pretty stunned by when we tried Lego Dimensions at this year's Electronic Entertainment Expo.
Read: Lego Dimensions Impressions: Terrific, Witty & Worrisome
Different characters in Lego Dimension have different powers and you'll need to exploit those powers to get the best experience. Two players can zip through Lego Dimensions at the same time, this is great because many of the puzzles are more fun with friends. Different vehicles also offer gamers different advantages.
Lego Dimensions Fun Packs, Level Packs and Team Packs
All franchises in the toys-to-life category let you make things interesting by adding figures and maybe an extra that unlocks cool tools and abilities.
Lego Dimensions takes this to an almost dizzying level. The game has tons of characters and add-ons you can purchase from across The Simpsons, Back to the Future, Doctor Who, Portal, Ghostbusters, Jurassic park, Scooby-Do, Lego, The Wizard of Oz, The Lord of the Rings and DC Comics.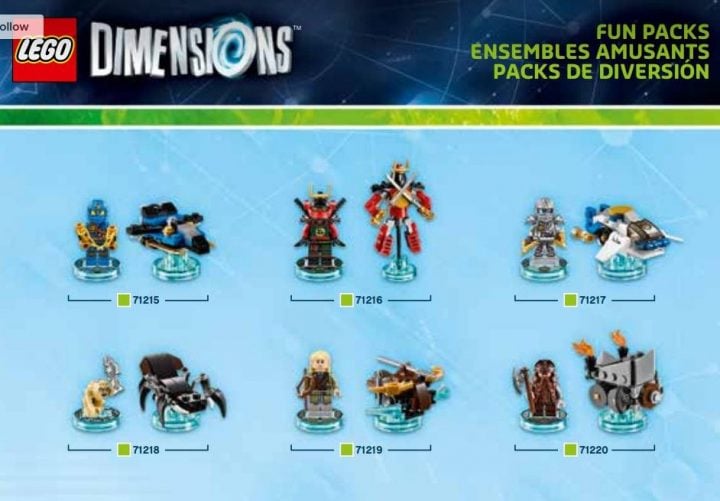 Level Packs cost $29.99 and include a single figure, vehicle and another object for players to build. These Level Packs unlock more missions in the game. For example, Back to The Future is a Level Pack that'll arrive in stores with the game.
Lego Dimension Team Packs come with two vehicles and two characters. Gamers don't get any extra content, but do get new characters and new vehicles to use. There's a DC Comics Starter Pack coming with Joker and Harley Quinn, for example. Team Packs cost $24.99.
Lastly, there are Fun Packs. Each Fun Pack costs $14.99 and includes a single character and vehicle or weapon.
The plan is to launch with a small set of all of these extras and then expand on them overtime. Some Fun Packs, Level Packs and Team Packs won't launch until 2016.
Good luck with your Lego Dimensions purchase!

As an Amazon Associate I earn from qualifying purchases.