The First iPad Mini is Made by RIM
A crafty developer has found a way to load up iOS applications on RIM's 7-inch BlackBerry PlayBook tablet.
iMore is reporting that a developer has managed to get full, iOS applications up and running on the BlackBerry PlayBook. And while the iOS player that the developer created to run these applications isn't close to a public release, it does offer a glimpse at how iOS games would look on a 7-inch tablet.
iOS games that are shown running on the BlackBerry PlayBook in the video below include Galcon, iFart, Super Monkey Ball, Frogger, Sushi Cat, Sketchbook, Tiny Tower, and TomTom Navigation.
https://www.youtube.com/watch?feature=player_embedded&v=NcQ_7ALmflE
Read: Alleged iPad Mini Photos Leak Ahead of WWDC.
This is especially intriguing because RIM has been an advocate for Android apps on the BlackBerry PlayBook, even releasing an emulator that allows PlayBook owners to run Android applications.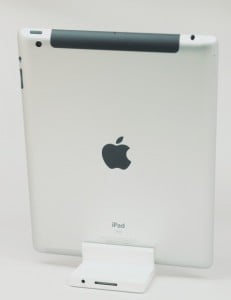 The iOS applications that are seen running on the PlayBook in the video are running using an emulator as well.
If the developer were to release this emulator to the public, it would open up quite a few doors to owners of the BlackBerry PlayBook.
Unfortunately, the dev, known as businesscat2000, says that even though he wants to release the emulator to the public, he doesn't know if he'll be able to.
Apple is rumored to be developing a iPad Mini or iPad Nano that is believed to feature a display that measures either 7.85-inches or 7.65-inches in size.
The rumored tablet is supposedly going to arrive later on this year, possibly at the company's fall annual fall event, and if real, would join Apple's current 9.7-inch iPad on shelves.