The Fujitsu FMV-U8240 Reviewed
Akihabaranews has published a review of the Fujitsu FM-U8240 Ultra-Mobile PC, the device on a recent podcast that we christened The Storm Trooper for its black and white form factor. There is a brief video and a range of pictures. Note that the unit reviewed was an evaluation unit so some specs and observations may be different than shipping models.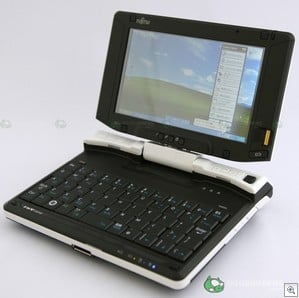 As an Amazon Associate I earn from qualifying purchases.