The future may be e-ink on your wrist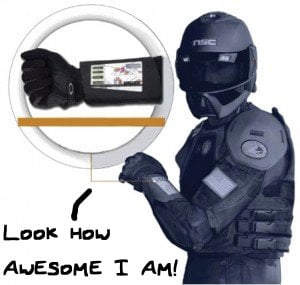 Not every military project should make its way to civilian use, like depleted uranium shells, but I hope to see this one from HP soon: a wrist-mounted, solar-powered, e-ink computer display. Finally, an e-ink display I want to use.
From Wired's Gadget Lab:
The flexible display, just about 200 microns thick, could show data such as maps or directions. It will be powered by solar cells.

"Soldiers in the infantry carry enormous amounts of batteries and gadgets that can weigh up to 70 pounds," says Carl Taussig, director of HP's Information Surfaces lab, which is working on the project. "We could make it easier for them."

The first prototypes will be offered to the military starting early next year, says Taussig.
Coming to the military early next year, maybe coming to civilians the following year? We can only hope. The future of mobile computing is armored.

This article may contain affiliate links. Click here for more details.