The iPad is a Convenient Device When You're Sick as a Dog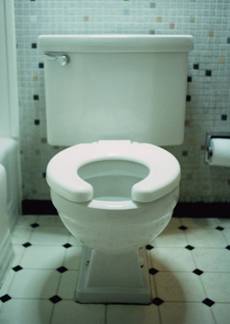 I only wish I could claim this as a New Year's Eve hangover. At least there would have been some gain for all of this pain. Problem is I got sick the day of New Year's Eve and had to cancel all of our plans for the big night. You know the kind of sick I'm referring to. Your body is purging whatever it can from wherever it can, leaving you flat on your back, in and out of the waking world, and genuinely feeling like you wish you could be disposed of. This all hit me New Year's Eve morning and got worse as the day wore on. Knocked a real hole in our vacation plans, but I'm slowly coming back to the land of the living today as we are now in a New Year.
But this post isn't about my puking and puling, it's to point out that the iPad was a convenient tool as I laid sprawled out on the sofa (and later the bed) trying to cope. Between reading books via the Kindle App and checking RSS feeds using Reeder and Flipboard, and following the world via Twitter, I was able to keep myself entertained when I had the energy to do some reading. I also used the Netflix App to fall asleep several times while watching a film. (I won't name or blame the film.) My poor wife didn't want or need to be saddled with a sick husband all day while we were supposed to be on vacation, so she was free to head out and do some shopping and visiting. We were able to keep in touch via SMS via the Google Voice App that I have on the iPad. Why didn't I just use that App on the iPhone? It was too tempting to call her back so I kept the phone in the other room. While I didn't receive a lot of emails during this period (thankfully) it was really quick to dash off a "sorry I'm not replying but I"m puking my guts out today" response. I'll refrain from any comments about Stall Surfing other than to say, I'm still impressed.
None of this should come as any surprise to anyone who might have any kind of mobile device these days. These are all pretty standard features of phones, Tablets, and even laptops. Certainly the battery life of the iPad made much of this possible. I've finally placed it on for a charge as I started writing this post on my MacBook, after last charging it I don't know when.
I've relatively quickly cranked out three posts here as I've been upright for a couple of hours, but I have to say, I'm looking forward to laying down again with the iPad as soon as I'm done here. Hopefully another night of rest and I'll be back to normal. But then again, laying around with an iPad all day and night has been quite relaxing. Except for those get up and run to the bathroom moments that keep interrupting.