The "iPad Wi-Fi + 4G" is Now "iPad Wi-Fi + Cellular"
Apple's re-branding the tablet formerly known as the "iPad Wi-Fi +4G" as the "iPad Wi-Fi + Cellular" due to international pressure. Apple customers in most of the world simply don't aren't covered by 4G LTE networks, which are significantly faster than 3G networks. Marketing a 4G device in countries void of 4G networks didn't make a lot of sense and caused many to complain.
North America is the only region where new iPad owners can actually connect to 4G LTE networks. Verizon and AT&T serve the United States, while Telus,Rogers and Bell cover parts of Canada with 4G LTE. Australia is one country where some iPad buyers felt misled by Apple's marketing. Parts of Australia are covered by LTE networks, but they are not compatible with the new iPad. Apple's placed the following disclaimer on the Australian version of its iPad sales page:
This product supports very fast cellular networks. It is not compatible with current Australian 4G LTE networks and WiMAX networks.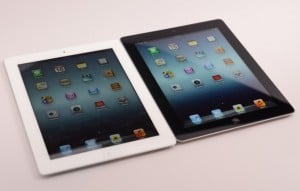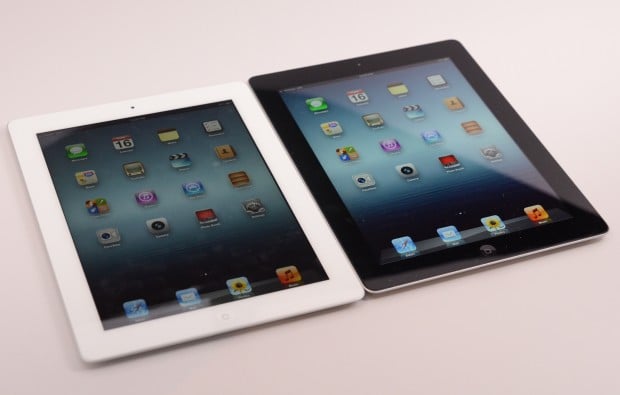 To add more confusion, Apple and AT&T recently began calling AT&T's HSPA+ network "4G." The same network was previously branded as 3G until March, which is when Apple introduced the new iPad. This means iPad customers with AT&T subscribers will see a "4G" label next to the signal bar when AT&T's LTE network is not available. AT&T subscribers will see the same 4G designation on their iPhones despite the exact same signal being labeled 3G until a couple of months ago.
Read: New iPad: AT&T 4G LTE vs. Verizon 4G LTE
As you can see in the video above, 4G LTE is faster than most home Internet connections. It's little wonder why people outside of North America would jump at the chance to get an iPad with 4G LTE.
Apple's swapped out "iPad Wi-Fi + 4G" branding across the board, even in the United States and Canada. Perhaps this because that while AT&T does cover select U.S. cities with 4G LTE, most of the country is still only covered by its HSPA+ 3G/4G network.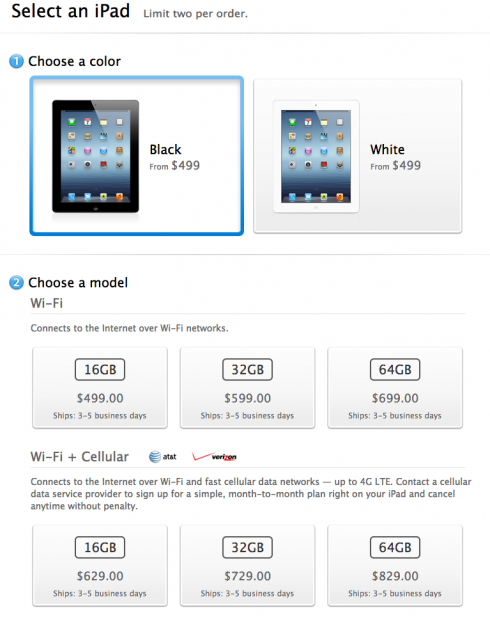 This is what the new iPad sales page looks like in the U.S. Apple is in the process of updating its in-store iPad promotional material to stay consistent. iPad Cellular doesn't exactly roll off the tongue the same was as "4G", but it does cover all of Apple's legal bases.
Apple's new iPad with Cellular starts at $629 in the U.S. and tops out at $829 for the 64GB version.

This article may contain affiliate links. Click here for more details.