The Kindle Fire Will Include Netflix as an App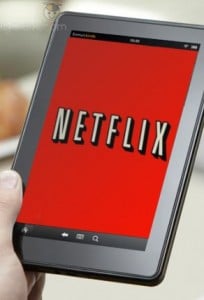 Interesting. In a press release timed to pump up the volume a bit about the Kindle Fire release next week, Amazon is listing a number of Apps that will appear on the device when it comes out of the box. In addition to some of the standards (Facebook, Pandora, Twitter, etc…) the Kindle Fire will also include Netflix.
I find this interesting because once again Amazon proves that it isn't going to be locked in a box when it comes to what some might see as competing Apps. Conventional wisdom is that Amazon's Kindle Fire is a portal to Amazon's merchandise, including movies and digital TV. Amazon Prime members can already access free video content and this is obviously a selling point to increase the number of Amazon prime members. Netflix might not put too big a dent in those numbers but households with stringent budgets that may already be Netflix streaming customers might have a reason to think twice about jumping on that Prime membership.
On the other hand, even with some of the recent bumps in the road that Netflix has been experiencing, it has retained the perception as a must-have App or service on Tablets and mobile devices.
And back to the timing issue, Barnes & Noble made news with its Nook Tablet and that it would have Netflix pre-installed, and many were thinking that might give B&N some momentum, assuming Netflix wouldn't be on the Kiindle Fire at launch.
So much for that thinking.
image from Geek.com

As an Amazon Associate I earn from qualifying purchases.