The King of Netbooks Predicts Tablet Futures for 2012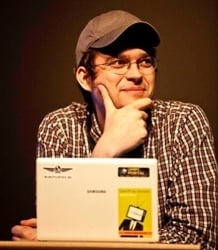 If you're interested in what happens in the Tabletscape, Sascha Pallenberg and netbooknews is a site that you should follow. Sascha is plugged in just about everywhere and during the heyday of Netbooks more than deservedly was called "The King of Netbooks."
Netbooknews has put out a forward looking analysis on the future of Tablets in 2012 that is worth a good look. Although the top of the post says it is by David Julian, the bottom line credits Sascha. Whether or not it was written by David or Sascha there's some good analysis here worth considering. This is especially true if you're interested in following who is using what processor.
Sascha and I don't always see eye to eye on these things. He was reluctant to admit that Android hasn't been up to snuff for Tablets so far. Regardless of the author this post nails most of its predictions and is well worth a read.
What do you think of the conclusions and what are your predictions for 2012?
UPDATE: A glance at Google+ tells me Sascha is the author.