The Mimo 720-S External Touchscreen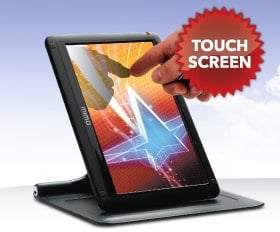 Is your Netbook screen too small? Do you just want to reach and touch something on your screen? The Mimo 720-S external touchscreen might be just the think. Small, and compact, this screen will apparently unfold to any angle you desire and via a USB port extend your Netbook's screen. That same USB cable powers the monitor. Of course it can be used with other devices as well including Macs.
If you're considering this for use with a Netbook, the price might be a bit steep at $229.99, but then again it all depends on you and how much you want that extra screen real estate with your fingerprints all over it.
Via jkOnTheRun

As an Amazon Associate I earn from qualifying purchases.