New iPad Battery Nearly Double the iPad 2's Capacity
Apple finally announced a new iPad yesterday that is slightly thicker and heavier than the iPad 2. The reason the new iPad is thicker is because Apple nearly doubled the battery capacity compared to last year's model.
The new iPad has a 42.5-watt-hour battery. By comparison, the iPad 2 has a 25-watt-hour battery. The iPhone 4S, a smaller iOS device, has a 5.3-watt-hour battery, though it uses a lot less energy given its smaller screen.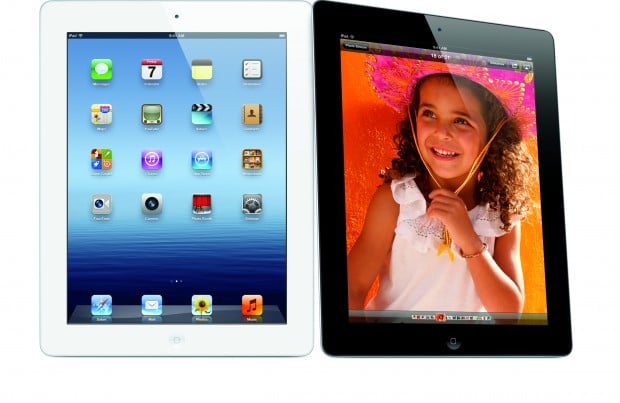 Despite the bigger battery, the new iPad boasts the same battery life as the iPad 2. Apple claims the new iPad has the same 10 hours of battery life as the iPad 2 when web browsing over WiFi. Like the iPad 2 3G, the new iPad can run for up to nine hours using 4G LTE, mobile broadband that provides download speeds that are several times faster than 3G. Apple is very conservative in terms of its battery life estimates, with many iPad 2 users see more than 10 hours of battery performance depending on their settings and usage scenarios.
The new iPad runs for the same amount of time with the larger battery because of the new Retina Display, which has four times as many pixels as the iPad 2's display. The extra pixels  requires a lot of power. The new A5X CPU, Apple's new faster mobile processor, uses more energy than the processor found in previous iPads.
While battery life is important when making mobile gadget purchases, it's far from the only factor. The new iPad outperforms previous models in every measure. The two most important features of the new iPad are the Retina Display and the new optional 4G LTE.
Apple.com was inundated with iPad buyers just after Apple announced the new iPad, temporarily crashing the pre-order pages. But not everyone's so eager to spend $499 or more on a gadget that at first glance looks identical to the iPad 2. Here's a guide that may help you decide if you should buy a new iPad. Here's another guide that will help iPad owners decide if it's worth upgrading from the iPad 2.

This article may contain affiliate links. Click here for more details.