The Next PS4 Update Is Almost Here
PS4 owners in North America and Europe are in for treat this coming Wednesday. It's on that day that Sony will begin rolling out the PS4 1.70 update that contains video clip editing tools, the ability to record video to external devices and more.
Sony confirmed that users can expect PS4 update 1.70 to arrive on their consoles in a post on Twitter late last week. To be clear, this isn't some new update. Instead, it's the release of the update that Sony detailed on its blog a few weeks ago.
Whereas updates on the Xbox One have come every month like clockwork, Sony seems to be taking a much more deliberate approach. The company is also packing in a ton of features into each console update it rolls out.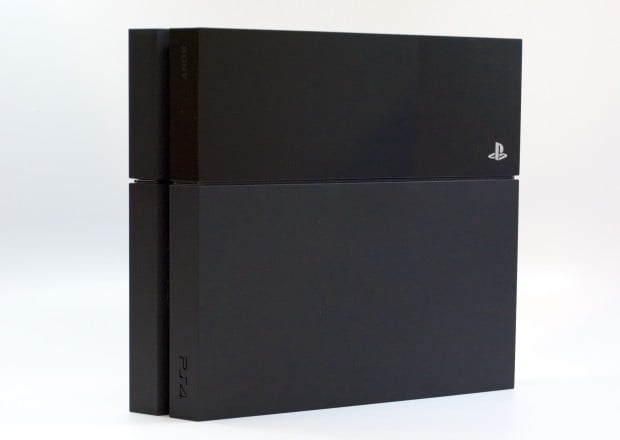 Included in the update is ShareFactory, an application that'll allow users to edit together clips taken from video games. The idea is to allow PS4 users to record and edit their video without having to offload it to a PC to add effects or commentary. ShareFactory will allow users to add picture-in-picture video to all of their game footage. The software will come preloaded with transitions, the option to add lower-third banners with text on top of video and themes that PS4 owners can use to make a less bland first impression.
ShareFactory is something that the PS4 desperately needed. Buying the PS Camera already allowed users to record and add commentary, however adding any flourishes required users to export that video and edit elsewhere. That's a weakness Microsoft's Xbox One didn't share since it launched with Upload Studio, a free on-board app that includes the exact same feature set as ShareFactory. The video recording experience on the PS4 will be bolstered by PS4 update 1.70 in other ways too. Users will have the option to turn off HDCP protection so that they can record to external equipment. They can also record videos and screenshots and save them on a USB flash drive too.
Video recording and sharing isn't the only thing getting some love either. The living room console industry has seen an influx of users all rebelling against the idea that gaming consoles should be more than gaming consoles. Sony rode that wave of discontent into higher console sales and it appears the company plans to keep doing so by releasing more features designed to make the gaming experience on the PS4 the best available.
To that end, the PS4 1.70 update includes a pre-order and auto-downloading system that will fix one of the biggest issues faced by users who prefer to buy their games digitally. Today, Xbox One and PS4 users have no choice but to simply wait until a video game becomes available digitally on each console's online store. Unfortunately, that usually happens hours after the game has already been available in stores, putting a damper on launch day festivities and making it even more likely that the most hardcore of players will still buy a game disc.
The PS4's new pre-order system will allow users to pre-order digital downloads of games a week before their release. The PlayStation Network will automatically detect a user's game pre-orders and users will have the option to automatically download their copy of the game ahead of release. The game will sit on their PS4 until release night when it's unlocked. At that point PS4 owners will be able to play along with other owners who purchased their version of the game on a disc, all without having gotten off their couch.
It's a huge feature addition, one that every console owner who has purchased a game digitally on launch day will find useful. To date, Microsoft hasn't announced any similar features for the Xbox One. That's unfortunate, especially since Xbox One buyers are left to wait until midnight Pacific Standard Time on release day before they're able to download a game digitally. If you live on the East Coast that means you can expect to wake up at around 3 a.m. to purchase a game and have it download into the early morning.
GottaBeMobile highlighted this issue in a recent editorial about digital games sales after the release of Titanfall, this year's biggest Xbox One launch to date. At the time, we found that Microsoft had "failed to translate the retail gaming experience into something palpable on the console itself." Sony remedying this issue puts them slightly ahead in gaming specific features once again.
Read: Titanfall Release is Proof Microsoft Still Doesn't Get Digital Games
Though it's still slightly behind, Microsoft isn't letting Sony runaway with new feature additions. Microsoft has updated the Xbox One with new features every month since January. Updates have included a refreshed friends app, native storage management, YouTube video uploading and an extended Xbox SmartGlass experience that puts the OneGuide television guide on user's smartphones and tablets.
It's unclear what users can expect in a possible May Xbox One Update.

As an Amazon Associate I earn from qualifying purchases.