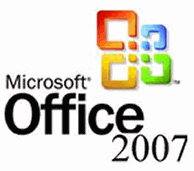 If you have been following any of the developments for Office 2007 (no small 's' here) you know that Jensen Harris of Microsoft has been blogging up a storm on any and all topics that relate to the more than significant UI changes that are offered in the new suite. In fact he says he's published over 200 blog entries. In all honesty there is more info in these blog posts than I think could ever really be digested by a mere mortal, but this is a treasure trove of good information. How Jensen approached this effort is a stunning example of how a company can use a blog to inform and educate its customers and should set an example that others should follow. Bravo.
Patrick Schmid of pschmid.net had compiled a lovely tablet of contents for all of these posts, and Jensen is not only grateful for Patrick's efforts, but I'm guessing quite relieved. In any event you can check out this excellent resource on either Patrick or Jensen's blogs. I'd keep it handy for when you take that Office 2007 plunge.

As an Amazon Associate I earn from qualifying purchases.