"The One" James Van Der Beek Pitches the HTC One
With the HTC One coming to AT&T and Sprint next week the manufacturer has to get the word out about its phone, and using James Van Der Beek in a Bachelorette parody is certainly one way to do so.
The new ad features James Van Der Beek of Dawson's Creek and 1990s Problems fame as the host of a Bachelorette parody called "The One" which is about one woman's search to find a phone that she loves. The parody has four guys dress up in phone costumes ranging from a rotary phone to old feature phones and one that's an obvious play on the iPhone.
Much of the video focuses on jokes about how outdated most of the phones in the contest are, and a few jabs at the HTC One for not being a guy in a phone suit.
Aside from the obvious jokes at feature phones from when Van Der Beek was on TV every week, the video puts an emphasis on the UltraPixel camera and BoomSound speakers of the HTC One.
At one point the woman, Cara (sadly not Care Bear), decides she has to take a Zoe of the batter of whatever she's backing. She doesn't explain what a Zoe is, however. The only context given in the ad is that it has something to do with the camera. It's a bit strange to take a short video clip a stationary thing, but she's free to make her own strange decisions.
The video also takes a shot at the iPhone and it's one speaker that's not all that great at loud volumes. There's no mention of BoomSound, but the video does hint that HTC's phone has better speakers.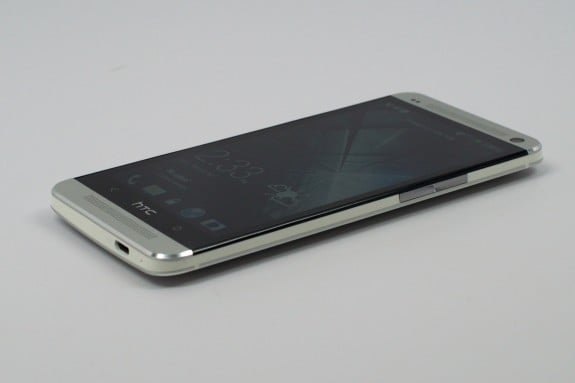 Previous HTC videos showed how impressive the dual front-facing speakers of the HTC One are. When paired with Beats audio, the speakers are the loudest of almost any smartphone. Despite the strange name, the feature is one worth talking about.
The HTC One will come to Sprint and AT&T on Friday, April 19 for $199.99 with a two-year contract. Though Sprint recently lowered the price to $99.99 for new customers. The HTC One may also come to T-Mobile on the same day.

As an Amazon Associate I earn from qualifying purchases.