The Perfect Size for an Apple iTV is 60 Inches?
According to the latest report from the Wall Street Journal, Apple may not have plans to construct an Apple-branded iTV HDTV that measures less than 60 inches diagonally. Citing comments made Terry Gou, chairman of Apple manufacturing partner Foxconn, a U.S. manufacturing facility is to be constructed and would be purposed for making LCD displays no less than 60 inches.
"Automation, software and technology innovation will be our key focus in the US in the coming few years," Gou said. "We will continue to invest in displays as it is an important component for all products including smartphones, tablets and TVs."
It's still unclear whether Foxconn will bring a manufacturing plant into the U.S. The company does have a broad and diversified global presence outside of China and operates facilities in countries such as Hungary, Vietnam, and Brazil currently.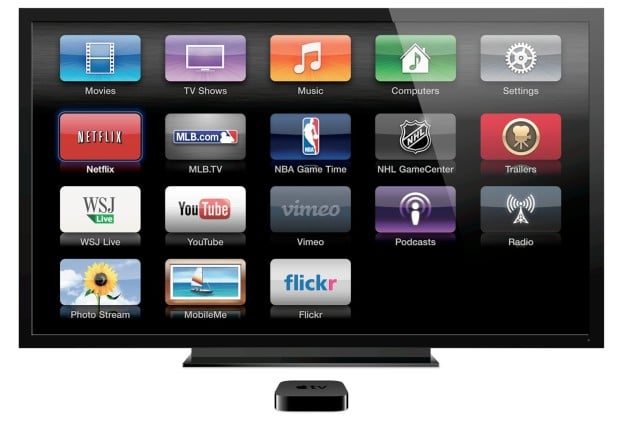 Though there's speculations that Apple would expand beyond the inexpensive $99 Apple TV set top box and create its own branded, standalone HDTV, the company has remained quiet on those plans. If Apple is in fact exploring an Apple iTV that would run some variant of Apple's iOS platform and may come with support for apps and games, and the company does partner again with Foxconn, then an iTV under 60 inches may not be part of the equation.
Extrapolating Gou's comments along with prior speculations about Apple's plans may give us a better understanding of the iTV. Given that it would be expensive or prohibitive to ship large panels and large HDTVs from Asia to the U.S., a U.S.-based manufacturing plant from Foxconn would help to alleviate these concerns of Apple being able to deliver and sell an iTV in the U.S. to U.S. consumers.
Apple has been trying to bring back manufacturing to the U.S. and a joint presence in the U.S. with Foxconn may help the company improve its image to American consumers. It already is assembling the Mac Pro desktop computer in Texas and is partnering with GT Advanced Technologies to manufacture sapphire glass displays in a facility in Arizona.
Most recently, Apple is rumored to be launching an Apple TV hardware refresh this year that would add additional capabilities to the streaming set-top box. It's unclear if a full scale App Store would be in Apple TV's future this time around, but a revamp of the UI was mentioned in that rumor.

As an Amazon Associate I earn from qualifying purchases.