The Pokemon Go Release: What We're Hoping to Hear Next
Every so often there's an iPhone and iPad game that capture's our attention. Either through it's amazing style or simplistic gameplay, we all become addicted to it. When we're out and in need of something to waste away time with we turn to a mobile game. When we're home and in need of something different to do, we se settle on the couch with a mobile game. Angry Birds, Flappy Bird, Monument Valley, all have captured our collective imaginations. If public interest is any indication, the next time that we'll collectively loose our minds is the Pokémon Go release in 2016.
The name could be familiar to you. As described by video game developer Niantic, Pokémon Go is a mobile version of a game franchise that's already sold millions of copies. Pokémon Blue and Pokémon Red took the world by storm with their light stories, tales of catching and training tiny monsters and light role-playing game elements. Every few years The Pokémon Company and Nintendo release new versions of the game that take its classic gameplay in different directions.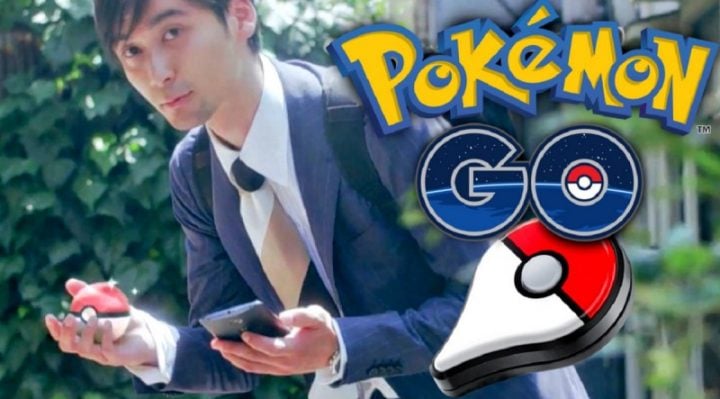 Read: New Pokémon Go Release Details Arrive
We know that Pokémon Go is set to arrive in 2016. Here's what I'm hoping to hear from Niantic and The Pokémon Company before the game's launch.
Which Pokémon We Can Expect in Pokémon Go
Pokémon Go is a location-based game. Already developer Niantic has revealed what that entails. Using location information, Pokémon Go will track where players are in the real world and drop Pokémon there for them to battle with. The hope is that Pokémon Go will give players the feeling that they're walking around Johto like any Trainer from the series of games. Looking for new monsters to capture and befriend.
The only way that'll work successfully is if Pokémon Go delivers what people want in droves: enough Pokémon. We already know that there'll be different types of Pokémon in the game and that we'll need to trade with other Trainers to get the monsters that are native to different areas. What we need is a general number count of how many the game has so that we can compare it to the other different games in the series.
How Pokémon Go Items Will Cost
Tucked into the original announcement for Pokémon Go was the game's price. For Pokémon Go to be successful, maybe millions of people need to have the app loaded onto their smartphone and playing around the world. Adding a cover charge to the game would hinder that. Pokémon Go is completely free, according to the original press release for the game.
Also confirmed, are in-app purchases, which can ruin a video game like this if they aren't carefully implemented and managed. Every PokeShop is stuffed with items that could turn into small purchases. In the Pokémon world, you already needed in-game currency for Pokeballs, Elixirs, Daycare and Stones to stoke evolution in some monsters. It makes sense that Niantic and The Pokémon Company would charge real-world money for these items in Pokémon Go. Pricing on these items will determine whether this game is perceived as a crash grab by long-time fans.
More About Pokémon GO Events
With other versions of Pokémon, events held around the world every year include thousands of players battling each other, trading for new monsters and getting rare promotional Pokémon directly from The Pokémon Company.
In the reveal, Niantic & Nintendo confirm that this new game in the series will have events, but only trading and battling at these events are discussed.
"But the really exciting part of the game is the real-world social aspect of it. Players meet up in the real world to play together, to go on adventures together and, about once a month, in cities all around the world, they come together for massive events that combine urban exploration, gameplay, and teamwork in a festival-like atmosphere. It's wonderful to see players form new friendships—sometimes even romances—marriages, and this year we've seen our first babies born from couples who met playing Ingress"
Ingress was Niantic's last game. It also used real-world geo-location information like Pokémon Go will. It's going to be very interesting to get past the broad promises of real-world interaction and find out what these events will entail and how many of them there'll be. It does seem as if players will get to host their own events, which is great.
What The Game & Battles Look Like
We know so much about Pokémon Go that it's easy to forget we actually haven't seen the game yet. Even in the reveal trailer, what we saw were digitally enhanced representations of battles in the real-world. We didn't see what players will see on their screens or how the Pokémon in the game will look. Pokémon looks aside, how the game implements each of its different mechanics is very important. Niantic has said that it's committed to delivering a full title, but that could get confusing on a touch screen.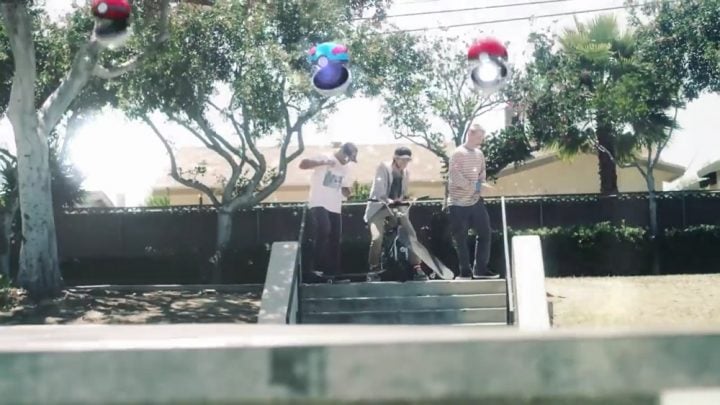 A Pokémon Go Release Date
Finally, there's the Pokémon Go release date. Even though 2016 begins in a about week, we only know that the game will arrive in the iTunes App Store and Google Play Store sometime in 2016. We don't know which day, month or even a particular season for the release.
Pokémon Go could be the most exciting mobile game to ever hit smartphones, possibly out-pacing the attention and fanfare of console games. The appetite for a Pokémon game that doesn't require separate hardware has always been there. Here's to hoping that in 2016 we get the game we're hoping for.

As an Amazon Associate I earn from qualifying purchases.