The Real Reason You Don't Have Your Apple Watch Yet
If you're still waiting for your Apple Watch to arrive on your doorstep, it could be because Apple has reportedly been facing some manufacturing woes with the new wearable.
According to the Wall Street Journal, one of two two suppliers that Apple is using for the Apple Watch made faulty components, meaning that there's less Apple Watch inventory to sell than what Apple may have been anticipating.
Instead of selling these faulty watches and performing a recall, Apple simply has trashed the defective units (not literally, mind you) and are manufacturing new ones to replace them. It's not said how much this issue has contributed to the limited inventory that Apple has, but it certainly hasn't helped Apple speed up its assembly line.
It's been said in the past that the Apple Watch won't be available in Apple Stores until June, which is quite unprecedented for Apple. In a memo that was released to Apple Store employees earlier this month says that the Apple Watch won't be in stock at retail locations throughout the month of May. Instead, buyers will be prompted to go to Apple's website to order one for the time being.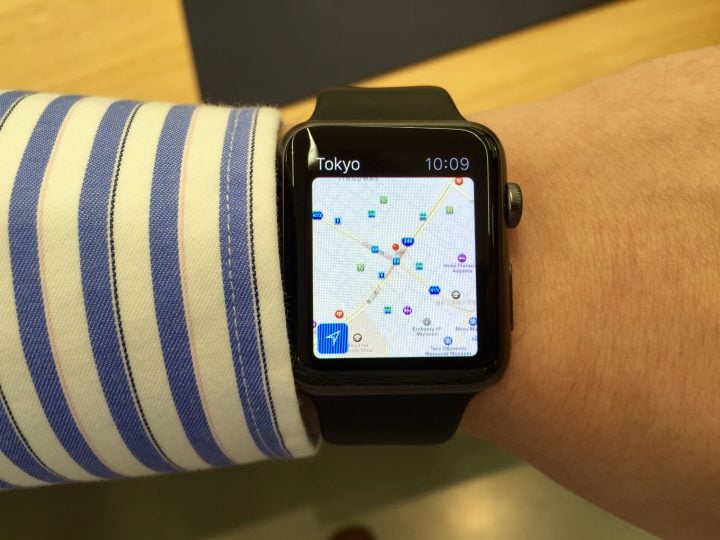 Unfortunately, if you were planning to go to the Apple Store to order an Apple Watch, you'll need to rethink your strategy, as Apple has confirmed that you will only be able to order the Apple Watch online.
For now, those who want to try out the Apple Watch before they buy it can schedule an Apple Store try-on appointment online, and once they decide which model they want, buyers can go online again to order.
Apple confirmed that you will only be able to come into an Apple Store to try on the Apple Watch and find a size that works for you. You won't be able to order the device in-store, unfortunately. The company says that this will only be the case during the "initial launch period," however long that may be, as no timeline was provided.
While the Apple Watch is seeing strong demand and short supply, you may be one of the lucky ones if you pre-ordered. The Apple Watch was put up for pre-order earlier this month, and many who ordered one were given ship dates as late as June, but it's still possible that these back-orders could still ship ahead of time.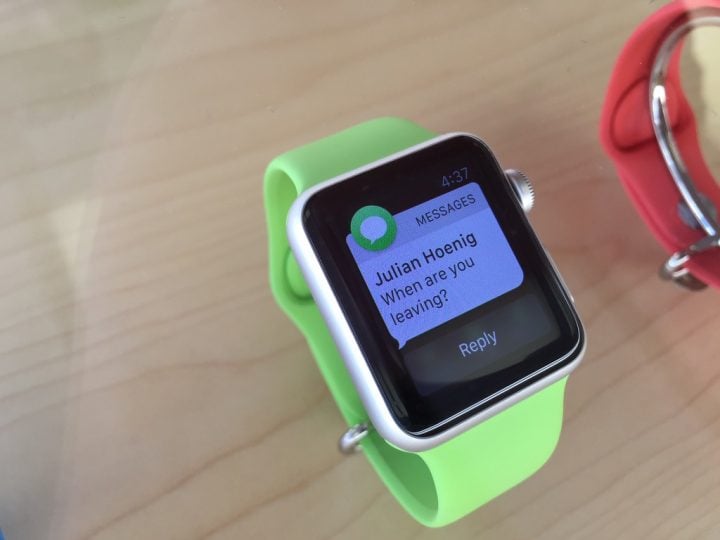 The Apple Watch delivery date that users were given when they pre-ordered their model may not be entirely accurate, especially if you were given a June delivery date, which is obviously well over a month-and-a-half away, but given that Apple is having some manufacturing problems with the new device, the status of Apple Watch inventory may be up in the air.
However, According to an Apple Support Chat transcript that was posted on Reddit, it's said that around 55% of the Apple Watch pre-orders will be shipped and delivered before the estimated date that users were given when they ordered their Apple Watch.
The Apple Support technician says that while they doesn't have the info to speculate on exact Apple Watch delivery dates, they say that 55% of Apple's orders "are being delivered before the estimated delivery date."
Furthermore, you may remember back in September when the iPhone 6 launched. Many of those who ordered the new device and were given a back-ordered delivery date ended up receiving their phones ahead of schedule. The same could likely happen with the Apple Watch.
Of course, the delivery estimates that Apple provide when you finalize your Apple Watch order are just that: estimates. And the it's likely that many users will still receive their new smartwatches earlier than expected, despite manufacturing hiccups.

As an Amazon Associate I earn from qualifying purchases.