The "Self Driving" Lincoln MKZ May Receive a Relaunch
The 2013 Lincoln MKZ launch was not the best for the Lincoln Motor Company due to a lack of availability of the vehicle.  Just as the company started pumping up the advertising for the vehicle launch (and in fact, a complete brand re-launch), Lincoln became plagued with supply issues affecting production and delivery of the vehicles. The lack of product to sell turned some people off to the brand and pushed them toward other automotive companies. Now it appears that Lincoln is looking to relaunch the vehicle.
The MKZ is a flagship product for Lincoln, featuring the latest version of MyLincoln touch, and loads of sensors and radars to anticipate and prevent collisions. Some people joked that the MKZ was a self-driving car because if you set the cruise control (adaptive, of course), and enabled lane-keep assist, it would drive itself. The adaptive cruise control would sense a vehicle in front of you and slow down accordingly. And the lane keep assist in the Lincoln actually can apply steering wheel input to keep you in your current lane. Fire up the active motion massaging seats and it's like you're in first class!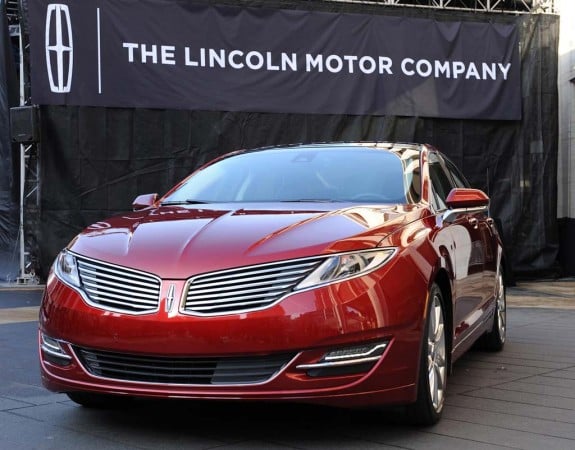 Lincoln spent millions of dollars on the advertising and marketing campaign to relaunch Lincoln as The Lincoln Motor Company, and the MKZ was their flagship product. Under ideal conditions it would be a struggle to spearhead the brand into relevancy. In these less-than-optimal conditions it is a surprise that the brand still even exists, and begs the question: does Ford have the money or resources to put into the brand or should they just let it go? A great vehicle for the right audience, many people see the MKZ as a re-badged Ford Fusion (which is built on the same platform). The only difference in features between the two models are a few luxury features. The Ford Fusion is selling exceptionally well. Did Ford make the Fusion too good, or the MKZ not good enough? Ford could very well be a victim of their own success.

As an Amazon Associate I earn from qualifying purchases.