The Simple Joys of a Tablet PC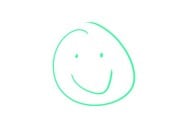 Simple things. Today was an unusual day for me in that I didn't have the usual weekend routine to keep me running from sun-up to far after sun-down. Yes, I had work to do, but the pace was just different and enjoyable. Twice during the day, and again , after I got home earlier this evening, I was able to sit down, throw my feet up, flip my Thinkpad X60 into Tablet PC mode and cruise the Internets and do some thought gathering using the stylus. It wasn't until tonight, lounging on my sofa at home, that I realized just how little I have time for that experience of surfing and Inking with a stylus for relaxation. I also realized just how much I truly enjoy the act of using the stylus on a Tablet PC. It is such a simple thing really, but indeed that simple act is one of the many reasons I fell in love with a Tablet PC to begin with. Today brought that all back.
This post was written with a stylus using the TIP on my Tablet PC.

As an Amazon Associate I earn from qualifying purchases.