The Start Button to Make a Comeback with Windows Blue?
With the rumored Windows Blue update coming later this year, it is now believed that Microsoft executives are considering a move to bring back the Start button. The Start button, or Start menu, has been a mainstay of the Windows graphical user interface, allowing users to quickly access programs and recently used apps. However, with the debut of Windows 8, Microsoft decided to standardize its platforms on the new Metro UI home screen that debuted with Windows Phone, and gone was the Start button and also the ability to boot into the Classic desktop mode, which is now accessed on the Metro UI like any other app.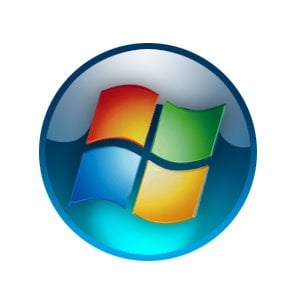 However, that may change as Microsoft may be exploring options to bring these two features back to Windows with the Blue update. Dubbed 'Plan B(lue)' by ZDNet's Mary Jo Foley, the consideration to bring back the Start button may change at the last minute, according to that publication's source. Nothing right now is finite, but such a move would help to bring business users who may not welcome the change, or those who oppose the Metro UI back into the Windows fold.
And with reports that Windows 8 sales have been slow and users have been reluctant to upgrade, this may make sense. Metro UI, which thoughtfully created with touch in mind, may not be the best option for all users, especially for those who use the traditional laptop clam shell form factor wiithout a hybrid touchscreen display. For these users, Metro UI is more clunky. The push for Metro UI was part of an effort, presumably, by Microsoft to enter the tablet space and compete against Android and iPad.
I personally think that Microsoft should make Metro the mainstay for Windows RT users, who mostly live in Live Tiles as the skimmed down OS doesn't allow legacy programs to run. For power users, though, having options to boot into the desktop and regain control of the Start button would be nice as Windows 8 does allow users to run programs for Windows 7 or earlier.
And according to earlier rumors, Microsoft may rename Windows Blue at launch to Windows 8.1. The update is rumored to further unify Windows and Windows Phone.

As an Amazon Associate I earn from qualifying purchases.