The Three New Flavors of Windows 8: Windows 8, Windows 8 Pro, Windows RT
Microsoft has been known–and mocked–in the past for its numerous and often times confusing variants and versions of its Windows release, encompassing students, home users, professionals, corporate users, and enterprises. With Windows 8, the company is simplifying its releases, taking its Windows 8 release down to just three variants to address various users. For the x86 platform used by systems with Intel and AMD chipsets, users can choose Windows 8 and Windows 8 Pro, and users who opt for tablets and computers with ARM-based processors will need Windows RT to get started.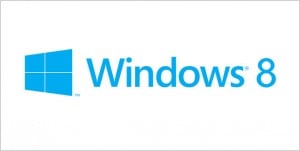 The company also confirmed that the official product name for the x86 platform will be Windows 8–the ARM platform will be going with the Windows RT brand without the '8' moniker in it.
Microsoft says that most users can choose Windows 8 for the x86 architecture. Enthusiasts and enterprise customers may want the Pro, which adds a few more features on top, such as: encryption, virtualization, PC management and domain connectivity. Windows Media Center will be available as an optional paid add-on for Windows 8 Pro.
Windows RT will be geared at devices–including laptops, desktops, and tablets–that run on ARM processors. Windows RT will also include touch-optimized versions of Microsoft's Office suite, including Word, Excel, PowerPoint, and OneNote.
You can read more about Microsoft's efforts with Windows 8 and Windows on ARM on the Windows Team Blog.

As an Amazon Associate I earn from qualifying purchases.