One of the new TabletPCs attracting attention is the Toshiba R400. Team Dennis, Warner, and Ed managed to get two video Inkshows of the device that we will be posting up later tonight. Scoring an interview with the Toshiba Product Manager was a real coup and we beat CNet 's team to the punch. (more on that later)
Anyway we'll get the video up later, but here are some pics to whet your appetite.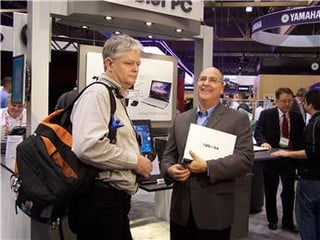 As an Amazon Associate I earn from qualifying purchases.