The US Air Force is Looking to Buy 18,000 iPads (or equivalent)
How would you like it if your work bought its employees iPads to replace one of your tools? I would be pretty stoked myself. Where I work, I serve big data pipes to business using late 90s technology to administer it all. In all fairness, I got a fairly new desktop recently. Anyhow, this is just what it seems like the US Air Force is doing. They are trying to purchase 18,000 iPads for flight crew members with plans to replace paper manuals and charts.
According to NexGov, the Air Force has put a requisition for 18,000 iPads or an "Equal Device". Those unfamiliar with how things work in the US Government, they have to put things like this out for a bid unless things have changed a ton since I served in the US Navy. The bid process is a set time and whatever company bids lowest to delivery the product or services wins the contract. This brings back bad memories of Gateway in the early 90s… oh and Unisys.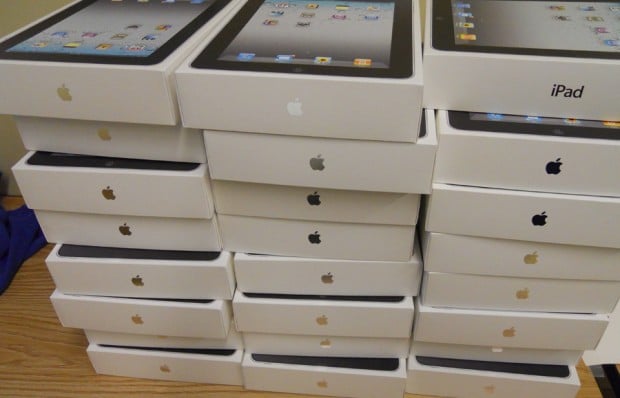 The source article has been amended to indicate that the "Equal Device" part. I would assume the article was originally written stating they were just looking for 18,000 iPads.
AMC said in a notice posted on the Federal Business Opportunities website Thursday that it planned to buy "a minimum of 63 and a maximum of 18,000, iPad 2, Brand Name or Equal devices" for the crews that fly cargo aircraft such as the C-5 Galaxy and C-17 Globemaster. Lt. Col. Glen Roberts, AMC public affairs director, said the command "is looking for a tablet device, not necessarily an iPad."

The command intends to issue a request for proposals at an unspecified date to buy the tablets at the lowest price through a firm, fixed price, indefinite-delivery, indefinite-quantity contract.
18,000!!! If they decide on the lowest iPad 2 model, that's 9 million dollars. Sure, just print some more money and do that! Of course, with that many devices purchased, I could imagine that they won't pay full $499 retail, assuming they actually get iPad 2 as the tablet. Imagine if Coby wins the contract? That would be awesome!
Source: NexGov (via) (Photo Credit)