The Wait is Over. HP Decides to Open Source webOS UPDATED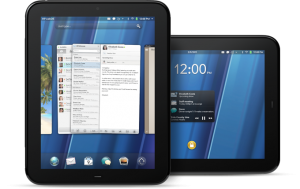 After a more than tortured journey in its life so far, the much loved, but tough to gain traction webOS now has a destination again. HP, after replacing the CEO who killed the short-lived TouchPad with Meg Whitman, has decided that it will turn webOS loose on the Open Source world.  The tortured journey included HP buying webOS from Palm for $1.2 billion and then abandoning the hardware designed to run it after it had only been on the market for a very short time. Once Whitman took over there was obviously a period of reevaluation after many speculated that HP would try to spin off webOS. Whether the Open Source route will prove beneficial in the long run, or just turn into a dead end remains to be seen. After all a graveyard can be looked at as a destination.
HP says it will continue to be active in webOS development and says that going the Open Source route will only strengthen both the OS and the ecosystem.
Whitman's statement is below:
"webOS is the only platform designed from the ground up to be mobile, cloud-connected and scalable. By contributing this innovation, HP unleashes the creativity of the open source community to advance a new generation of applications and devices."
So, what think you? Good thing? Bad thing? Are those of you who enjoy webOS pleased with the move? Let us know in comments.
UPDATE: In a press conference following the Open Source announcement, HP CEO Meg Whitman says that HP will use webOS in hardware in the future including possibly Tablets. You can check out those comments on The Verge. What a strange and twisted journey this is.

As an Amazon Associate I earn from qualifying purchases.