The Walking Dead Episode 2 Comes to iOS This Week
The next episode in Telltale Games' The Walking Dead adventure game is finally coming to iOS this week.
According to TouchArcade sometime this week The Walking Dead players should receive a push notification about the new episode. Gamers who didn't pre-purchase the episode will get a notification saying the episode is available for purchase. Those who pre-purchased episodes 2-5 will get a notification that the episode is available for download. Either way, the new episode is part of the same app, so users don't need to download multiple Walking Dead apps.
The episode will cost $4.99 on its own. Or players can pre-purchase all remaining episodes including episode two for $14.99, which saves them $5 over buying each episode individually, something Square Enix can learn from.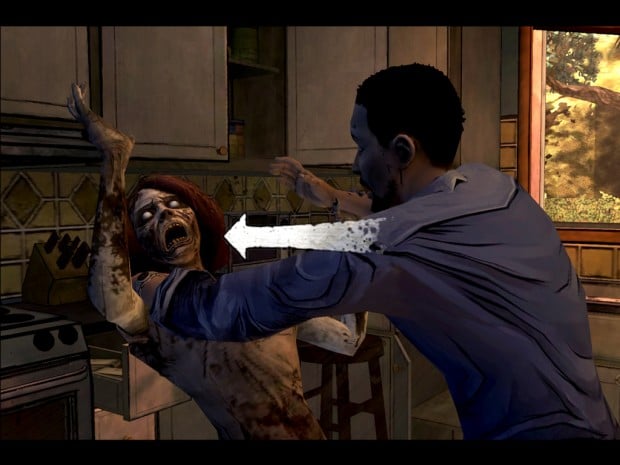 The second episode will pick up where the first one left off, and will carry over the decisions players made in the first episode. Any characters that died in episode one will remain dead, and those who lived will remember how the player interacted with them previously.
We really enjoyed the first episode on the iPad. The large touchscreen works well for the quick decision-making and frantic combat situations of the zombie adventure game. The second episode promises even more frantic and dangerous situations, which sounds like a lot of fun.
The second episode is already available for consoles and PC, and was available when the first episode launched on the iPad and iPhone. iOS gamers have to wait for the developer to port every episode to the platform, but we feel the touchscreen controls are well worth the wait. We wish the time between each episode was shorter, but as long as Telltale Games doesn't abandon the game, we can deal with the wait.