The Walking Dead Game Comes To iPhone and iPad Tomorrow
The Walking Dead, the latest game from Telltale Games is finally coming to iOS this week after week on PC, Mac, and consoles.
The game company announced the release on its blog, and showed off a few screenshots of the game. The developer reworked the interface of the game for iOS, which we assume is why the game took so long to come to the platform.
The game will launch with the first episode "A New Day" for $4.99. Other episodes will cost an additional $4.99 per episode, or users can choose to pre-purchase episodes 2-5 for $14.99. That saves gamers $5, bringing the full game to $20, which is slightly cheaper than the Mac and PC version.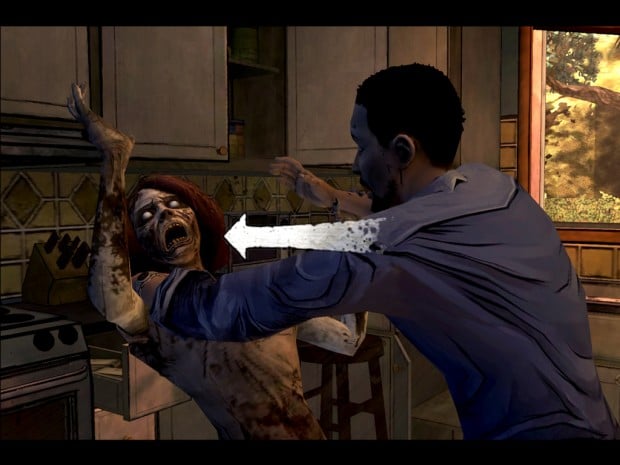 Telltale's Walking Dead game uses the license for the comic book of the same name, and not the TV show. The studio actually secured the license long before the first episode of TV show aired. This isn't a retelling of the comics, however. This is a prequel that shows more of what happened at the start of the zombie outbreak.
The screenshots Telltale provides for the iPad version of the game look pretty great, and the touchscreen controls will hopefully work better than the mouse and keyboard controls. I've previously tried the game on the Mac thanks to the recent Steam sale, but might just buy it again on iOS to try out the touchscreen controls.
The Walking Dead is a universal app so users only need to buy it once to play on both the iPhone and iPad. We don't know, however, if the game uses iCloud to sync save data between devices. That should be clear come tomorrow.