The Xbox One Upgrade: What You Need to Know
Microsoft's Xbox One entertainment console has spent the last few holiday shopping seasons in the shadow of Sony's PS4 and even its direct predecessor, the Xbox 360. Unable to articulate its vision for an all-in-one entertainment console from the outset, in 2014 Microsoft decided it'd focus on video games and video gamers, delivering new streaming video and broadcast video features quietly. A few price cuts, new hardware bundles and one major software update later, the Xbox One is the console to purchase this holiday season, even when compared to the PS4.
Microsoft began its turnaround campaign by addressing the needs of new console buyers and potential switchers from the Sony ecosystem. Now its focusing on the millions of console gamers with an Xbox 360 in their living room. Xbox 360 users wanted a way to take their video games with them, even if the Xbox One didn't have the hardware that required. Upgraders also wanted an easy path to take their game saves, purchases and Xbox Live Gold perks with them. Finally, they wanted easier ways to communicate with their friends who still have an Xbox 360.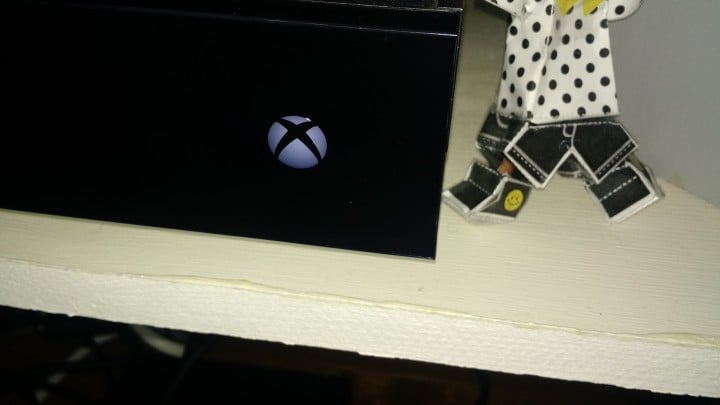 Microsoft delivered all of that. Here's what you need to know if you're planning to upgrade to the Xbox One from the Xbox 360 in the near future.
Xbox One Upgrade: New Bundles
"Bundle Fever" isn't an actual sickness, but if it was, Microsoft would have officially been diagnosed with it this holiday season. The company unleashed a torrent of Xbox One consoles that come with games, subscriptions and hardware add-ons. If you're looking to upgrade from the Xbox 360 to the Xbox One, you're going to need to purchase one of these Xbox One bundles.
Every Xbox One console comes with at least 500GB of storage, a single Xbox One Wireless Controller and a chat headset.
Free Games Bundles
The $399 Madden NFL 16 and FIFA 16 bundles are Xbox One consoles for sports fans. Each comes with an Xbox One console that has 1TB of storage inside, double what the entry-level model does. You use this space to store games and apps on the system. Buyers get a free digital copy of either game along with a year-long subscription EA Access. EA Access comes with free game downloads and deep discounts on the titles purchased through the Xbox Store.
Rise of the Tomb Raider & Fallout 4 each have their own Xbox One console bundle too. Xbox One Rise of the Tomb Raider Bundle buyers get a digital copy of Rise of the Tomb Raider and a copy of Tomb Raider: Definitive Edition, the previous game in the series. Xbox One Fallout 4 Bundle buyers get a copy of Fallout 4 and a digital code for Fallout 3 for the Xbox 360. Users can play that game on their Xbox 360 or Xbox One. Both of these consoles bundles are $399 and come with 1TB of storage.
At the $349 price range are some console bundles aimed at more casual gamers. The Xbox One: Lego Movie Video Game Bundle has just 500GB of storage for $349. What Microsoft is simply calling the Gears of War Ultimate Edition Bundle comes with 500GB of storage and a digital copy of every Gears of War Ultimate Edition. This bundle is available in both black and white.
The $399 Xbox One Holiday Bundle comes with 1TB of storage and digital copies of Ori and The Blind Forest, Gears of War Ultimate Edition and Rare Replay.
Xbox One Elite Bundle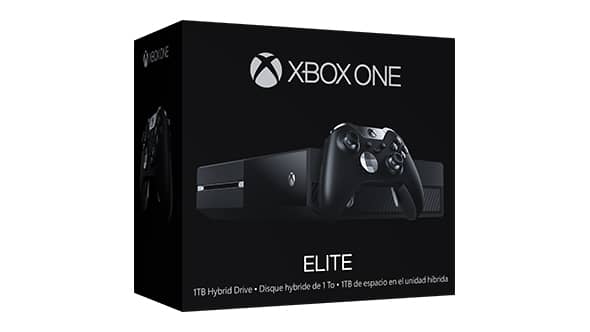 The $499 Xbox One Elite Bundle has a matte face and a 1TB hybrid drive that lets it start-up faster than any other Xbox One console. It also comes with the Xbox One Elite Bundle, a professional gaming controller that has interchangeable directional pads, paddles and programmable buttons. The Xbox Elite Wireless Controller is available separately too for $129. No games come with the bundle, but many retailers have holiday deals going where they'll give you a game at no extra charge.
Xbox One Forza Motorsport 6 Bundle
This console bundle has a special blue paint job to match Ford's latest Shelby supercar. That paint job carries over to the controller. Inside is a 1TB hard drive for storing the digital copy of Forza Motorsport 6 that buyers get at no additional charge.
Xbox One with Kinect Bundle
Finally there's the Xbox One with Kinect Bundle. It's specifically made for anyone that has kids or want's a Kinect sensor to control their television with their voice. Inside the console is a 500GB hard drive. Codes for Kinect Sports Rivals, Zoo Tycoon and Dance Central Spotlight all come included with this bundle.
Xbox One Upgrade: What Will Still Work
Console transitions are always rough. Sometimes you get to keep the extras you've acquired overtime. More often than not, those things don't work with the new console. The Xbox One has some things that go in both directions.
Accessories
Racing wheels, the Xbox 360 ChatPad and any Xbox 360 Wireless Adapters you have won't work with your new console. Additionally, official Chat headsets and Xbox 360 Wireless Controllers won't work either.
The Xbox One doesn't need a wireless adapter because that's built-in already. There's a new controller, made specifically for the consoles, along with replacement chat headsets and a refreshed Kinect sensor. My suggestion would be to sell your old accessories to finance the purchase of new accessories at GameStop.
Games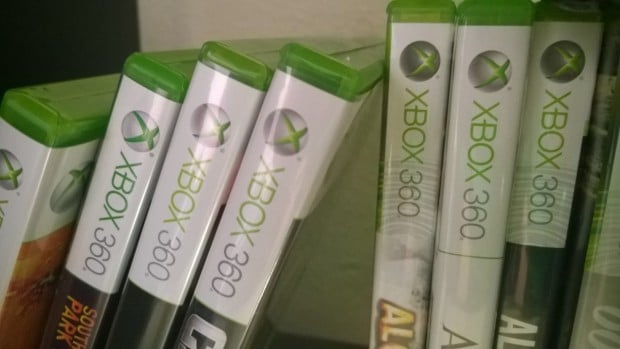 Sell GameStop your old headsets, but don't sell them your games. Microsoft introduced a new Xbox One Backwards Compatibility Program that's slowly bringing titles made by its studios and developers outside the company to the Xbox One. You simply put the Xbox 360 disc in your console and a compatible download for your Xbox One arrives. You'll still need the disc, so don't sell it. Your cloud saves for these games are automatically carried over from your old console.
Read: Xbox One Backwards Compatibility Games Revealed
Apps
If you have the Xbox 360 SmartGlass app on your phone remove it and replace it with the Xbox One SmartGlass app in the iTunes, Google Play and Windows Stores. You will need to download apps from the Xbox Store to your new console. Many of the most often used Xbox 360 apps are available on Xbox One. Some aren't though.
Xbox Live
The Xbox One no longer requires that users have an Xbox Live Gold subscription to use entertainment apps. It is still required for going into Party Chat, playing multiplayer games and taking advantage of free game weekends. Any Xbox Live Gold subscription that you have will transfer over to the Xbox One. It'll still be available on your Xbox 360 if you want to continue using it there too.
Xbox One Upgrade: Should You?
I can't tell you for sure whether you should commit to upgrading your console. What I can say is that there are legitimate improvements packed into the Xbox One. Starting up the console doesn't take as much time, entertainment apps allow you to game and multitask at the same time. Cloud saves are seamless and the games that are available on Xbox One look better than they do on Xbox 360. You can purchase games away from home and have the digital download ready when you walk into your living room. I can also say with some certainty that next year's line-up of Xbox 360 and PS3 games will be even slimmer than this year's line-up. To get the latest titles you're going to need an Xbox One or a PS4.
Good luck with your Xbox One upgrade. Theoretically, all the pieces for a smooth upgrade process are in place.

This article may contain affiliate links. Click here for more details.