There Are Some Real Reasons to Not Buy Digital Games on Xbox One or PS4
Don't be fooled by digital downloads. Early on a large portion of that discussion surrounding used games was negative. Users were worried about whether games they purchased digitally would be playable without an internet connection. Pessimism was high early on, but recently digital games were able to shed their negative image. Mostly that's thanks to new services that take advantage of digital games in new ways – for example, Microsoft recently partnered with Electronic Arts to offer Xbox One users EA Access. EA Access gives users access to digital versions of EA's biggest sports titles for just $4.99 a month.
Even still, digital downloads are a relatively new thing, and like all new things there are catches. Really many users may have been worried about not being able to play without an internet connection, but other issues have cropped up in recent months. Here are three of the issues and worries that have cropped up since Microsoft and Sony released their consoles last year.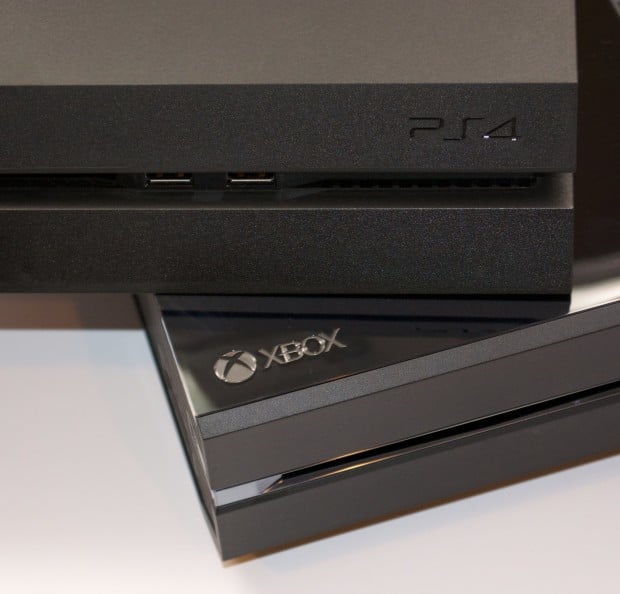 Your Games Go Away If Your System Resets
The Xbox One Dashboard Preview Program that Microsoft uses to get upcoming software updates in the hands of real life Xbox One owners is a modern marvel. In years past, Xbox updates mostly launched once a year. Users could preview them maybe a month ahead of schedule, but there wasn't really a decent feedback loop for providing Microsoft with information that could improve the version that eventually went out to everyone. The Xbox One Dashboard Preview Program sends participants updates every month. Sometimes the updates are small and sometimes they're huge. A recent Dashboard Preview exposed a fundamental flaw in digital games.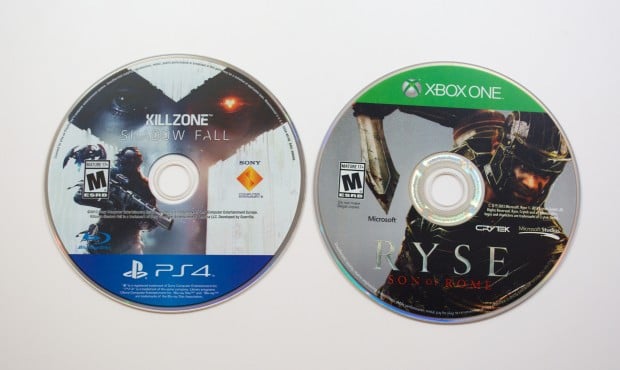 Tuesday afternoon some Xbox One owners participating in the Dashboard Preview program found an update waiting for them. Triggering that update didn't add a new feature, instead it automatically reset the Xbox One itself. I personally started the update on Tuesday night and on Wednesday evening discovered that every setting and profile I'd had on my Xbox One was gone. Even worse, so was were my games.
To be clear, the Xbox One Dashboard Preview Program is a beta. Beta software isn't ready and sometimes it breaks. The incident did highlight for me the dangers of download digital games. I had seven games on my Xbox One that I had to manually redownload. We all celebrate digital games as a way to bring the conveniences of smartphone apps to video game consoles. What we forget is that smartphone apps and games aren't nearly as big as the games we download to our consoles. Forza 5, one of the games that had been on my console, takes up about 40GB of space. That's just one game. Meanwhile, internet providers of every elk are putting strict limits on how much data users can consume in a single month. Comcast, for example, is experimenting with capping user's home internet connections at 300GB. That's the equivalent of just seven Forza 5s. Video streaming and music streaming still need to be accounted for too.
Servers Stop Working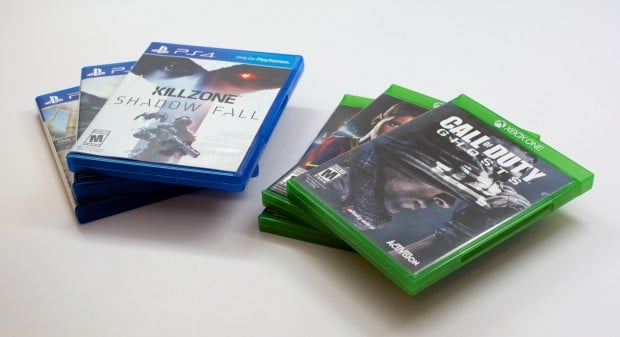 Admittedly, I'm a huge proponent of digital video games. One of the criticisms leveled at them over and over has been what happens if you don't have an Internet connection. That's a fair point and for the record I've had good and bad luck trying to get digital games to work without an internet connection on the Xbox One.
It took some random person for me to realize that there's another problem with digital games lurking just beneath the surface. Routinely gaming companies ditch servers that aren't being used as much as they would like. In the past, Electronic Arts itself has pulled servers for games that nearly as popular as they should be. This has left some users unable to play the multiple portions of their games.
The worry is that despite Xbox One and PS4 owners purchasing digital games, at some point a long time from now Microsoft or Sony might decide to pull down the servers that authenticate digital games on user's accounts. In effect, users would be left with a game on their hard drive they can't use. We can't say that this'll happen in video games. However, it has happened in digital media before. Users of Microsoft's own Zune music service felt the cruel sting of server shutdowns when the company pulled music video purchases and streaming from all of its offerings – despite users having paid for them. In recent years, a few early music services have also done the same. Even Google has pulled the trick before – users can no longer download the television shows that they purchased through its early video service.
Digital games are more convenient. That we all had to wait for little circular pieces of plastic in lines at midnight or for a UPS delivery was ridiculous. That we had to then put those pieces of plastic in a disc tray in an age of nearly instant iPhone game downloads was ridiculous. I'm by no means saying that the digital games aren't safe. Every game I buy is digital. I'm also not saying that every fear about digital games is justified.
What I am saying is that there are legitimate reasons to buy games on disc, something even I've had trouble acknowledging until now.