4 Things to Do Before the iPad Pro Release Date
The iPad Pro release date is expected to arrive next week. Here are four things to do before the iPad Pro release date gets here.
It's said that the iPad Pro will release on November 11. We're not sure if orders will be online only or if Apple plans to launch the new tablet both online and in stores at the same time. Whatever the company decides to do, though, you'll want to make sure that you're ready when the new tablet finally releases.
The iPad Pro looks rather similar to the iPad Air and iPad mini series, but the biggest difference is the larger screen on the iPad Pro, which is a gargantuan 12.9-inch display.
It's the largest iPad that Apple has made yet, and it's also the fastest one as well, coming with Apple's new A9X processor and 4GB of RAM, making it a powerhouse of a tablet when it comes to performance.
It's a tablet that's likely overkill for some users and a Godsend to others. Whatever your uses may be for the new tablet, here are four things to do before the iPad Pro release date arrives.
Back Up
If you currently have an iPad are planning to just upgrade to the iPad Pro from your current slate, you'll want to make sure to back up your current iPad so that you can restore that backup to your iPad Pro in order to transfer all of your apps and settings over to the new tablet.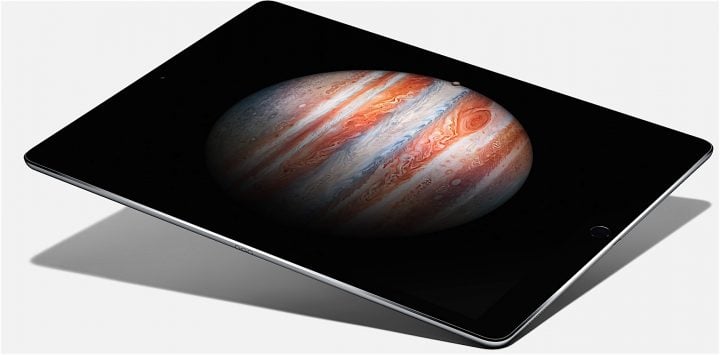 You'll want to back up using iTunes on your computer, which is the only method that will back up absolutely everything on your iOS device.
Luckily we have a thorough guide on how to back up your iPhone or iPad on your Mac using iTunes, but if you've been using iOS devices for a while now, you likely know how it works.
Do Something with Your Old iPad
While you don't have the iPad Pro just yet, it's at least important to figure out what you're going to do with your soon-to-be old iPad.
Should you sell it? Should you keep it as a backup? Should you give it to a family member to use? These are important questions to ask yourself.
Most likely, you'll end up selling your old iPad so that you can get a little bit of help affording the iPad Pro, as it's the most expensive iPad that Apple has made yet, starting at $799 for the base model. Depending on how old your iPad is, the cash you receive could pay for as much as half of the cost of your new iPad Pro.
Get the Apple Store App Ready
As aforementioned, it's unknown as far as how Apple will release the iPad Pro. They could just release it online for the first few days like they did with the new Apple TV, or they could release it online and in stores at the same time.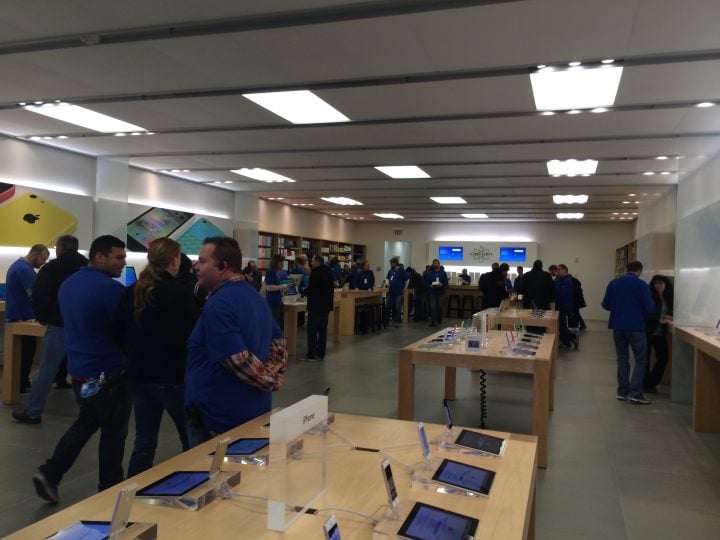 Knowing Apple, though, we wouldn't be surprised to see an online-only release at first, so it might be wise to get your online shopping fingers ready to go.
The Apple Store app is the best way to shop for a newly-released device, since it experiences less problems when a ton of people are trying to access Apple's website. This is why it might be a good idea to download the Apple Store app if you haven't already and get your information ready in the app, such as your address and payment information.
The app supports Apple Pay, so it might also be a good idea to set up Apple Pay if you haven't done so already, that way you can quickly pay by just scanning your fingerprint on the Touch ID sensor. Furthermore, if you add your Discover Card to Apple Pay, you can get 10% off your Apple purchases.
If you have that all set up, buying the iPad Pro on release day should be a breeze.
Become Familiar with the New Features
Perhaps the most important thing you should do before the iPad Pro release date arrives is to get acquainted with the new tablet as much as you can before it arrives on your doorstep, that way you can get playing right away without a learning curve.
Of course, iOS will be the same as on other iPads, so there shouldn't be anything new to learn there, but the iPad Pro itself has a few new features that you might want to be aware of.
Obviously, the 12.9-inch display is something to marvel over, especially with the Retina display. There's also a stereo speaker setup, with two speakers on the bottom and two speakers on the top (or on both sides, depending on what orientation the iPad is in).
The iPad Pro also has some exclusive accessories that you can get for it, including the Pencil stylus and the Smart Keyboard. There are also a handful of other accessories that you should check out.
8 Exciting iPad Pro Accessories
Apple Smart Cover
Just like with all of the other iPads, the iPad Pro will have its own Smart Cover made by Apple.
The Smart Cover is a detachable cover that you can get for the iPad Pro that attaches using magnets and covers your iPad's screen when you're not using it. When you do want to use it, simply fold back the Smart Cover and it will automatically turn the screen on.
The Smart Cover can also double as an iPad stand at two different angles, although we wish there were more angles that you can adjust it to, since the two different angles aren't ideal for every situation.