ThinkPad X200s Gets Celeron M Processor
Lenovo will begin offering an Intel Celereon M processor on the ThinkPad X200s. The Celeron M723 is an entry-level single core processor that's significantly cheaper than the Core 2 Duo processors usually found in this ultraportable notebook. I recommend mobile professionals steer clear of any notebook with a Celeron processor and invest in a more powerful and/or efficient processor.   This move will allow Lenovo to offer the X200s at a very attractive price to users on a budget.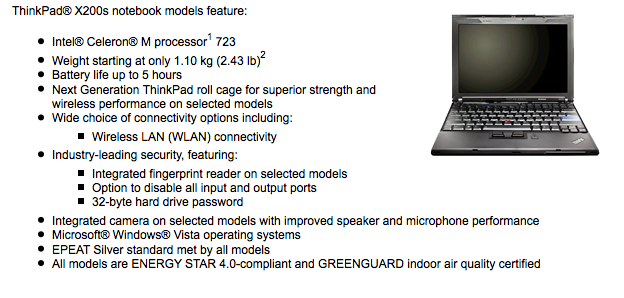 via ThinkPads.com

This article may contain affiliate links. Click here for more details.