Third-Party Utter App Integrates Voice Recognition with Smartphone Apps for Better Results
A new voice recognition and speech app called Utter hopes to take on official solutions from Apple and Google, such as Siri and Google Voice Actions. Developed for the Android platform by an XDA-Developers forum member, Utter trumps its rivals by integrating voice search results with native and third-party apps, rather than delivering search results generically through web searches.
Searching for weather would display the weather report on the native weather app on your Android smartphone or any number of third-party weather app you designate. You can ask Utter to deliver results for public transportation schedules via a third-party app for train schedules, and you can compose and send emails, Twitter updates, or SMS.
For more details on Utter and see it in action, you definitely should peruse the detailed video of the app embedded below:
Utter definitely shows off the potential for a fully integrated voice assistant software that can tap third-party apps and deliver a more cohesive user experience. Unfortunately, however, the software isn't available yet to end-users even though it looks like it's one of the more promising solutions out there.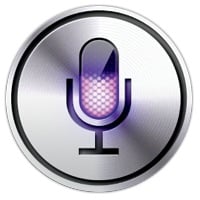 The only thing that Utter doesn't seem to do as your digital assistant is pick up your dry cleaning, but it can show you directions to the nearest dry cleaners if you ask.
Google is also rumored to be launching its own more full-featured Siri competitor in the future. Voice has been positioned as the next frontier in natural user interfaces after touch screens, and thus far no company has yet to master voice. On mobile, the big players–Google, Apple, and Microsoft–have integrated voice on their platforms, with Microsoft being one of the earlier players with its Windows Mobile platform.
Via: Phandroid

As an Amazon Associate I earn from qualifying purchases.