This 'iPad' Runs Windows 7
Technically, it's not an iPad, but it does run the full version of Windows 7, Microsoft's desktop-centric OS, and the OS runs natively rather than through some remote desktop software, like LogMeIn Ignition. The Chinese iPad clone is the best Apple knock-off that we've seen, and it has all the ports, styling, and design inspirations from Cupertino's unibody tablet. Unlike other Windows 7 tablets, like the HP Slate 500, which comes with a number of output and input ports–USB, memory card reader, HDMI out–this one eschews all that in favor of what looks to be a proprietary charging port–a la dock connector–at the bottom.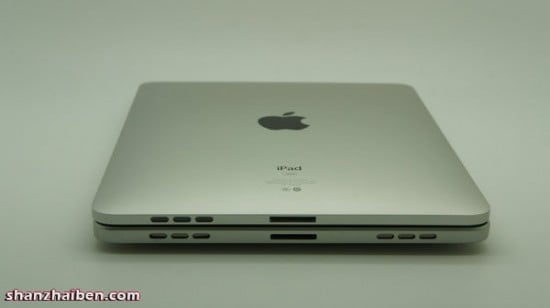 No ports mean that this will probably be a self-contained unit, making data transfers rather difficult if you're looking at quickly grabbing a document or spreadsheet with a USB drive as there is nary a USB port in sight. However, with cloud-based storage solutions–many available as a freemium model–you can probably connect to a wireless network (WiFi only as a USB modem won't work here) and transfer files that way or email it to yourself.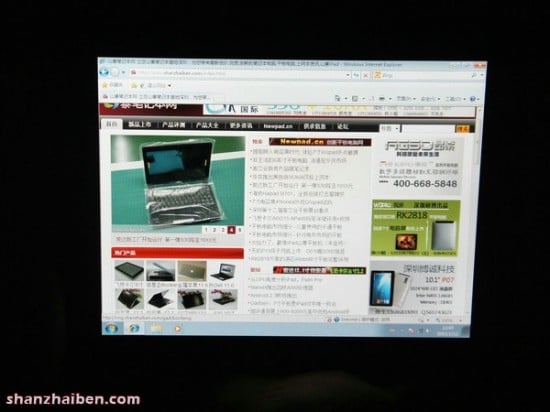 All in all, this appears to be a really attractive unit. A 9.7-inch 4:3 aspect ratio 1024 768 display, good viewing angles, Intel Atom Z510 CPU clocked at 1.1 GHz with a GMA 500 graphics unit, 1 GB RAM, and a 3200 mAh battery are hallmarks to this Windows 7 iPad clone. A tablet that runs a full desktop OS–like Microsoft's Windows 7–benefits from the available high-end applications that are available, but may be limited by the low-powered Intel Atom processor. The verdict's still out on the touchscreen and battery life on this China-made unit.
Via: Netbook News