This iPhone 5 Concept Looks Fantastic (Photos)
What the iPhone 5 will look like is only known by a few people, but if it looks anything like this concept the competition will need to play catch up for another year.
Shiny metal wraps the edges of this iPhone 5 concept, wrapping around beveled clean edges to an all metal back while a 4-inch display dominates the front of this iPhone 5 concept.
Read: iPhone 5 Release Date & Rumor Roundup
The phone is 7mm thick, which is a rumored size Apple is aiming for. The rear design would leave room for more battery than a teardrop shaped iPhone 5, something a 4G LTE phone needs.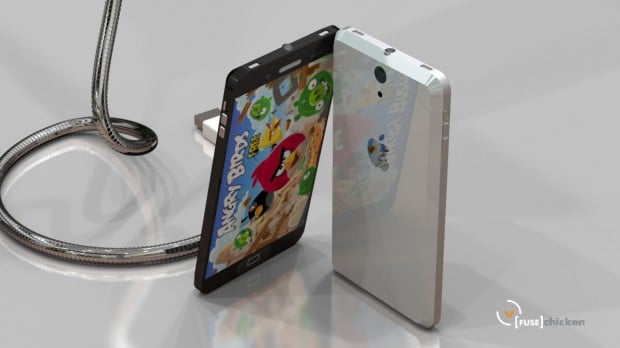 Jon Fawcett of FuseChicken created this iPhone 5 concept to mark the launch of Une Bobine, the cool looking iPhone cable in the images, which is on Kickstarter.
In addition to the fantastic looks, Fawcett gave this iPhone 5 concept a set of quad speakers for stereo sound in portrait and in landscape as well as a central headphone jack.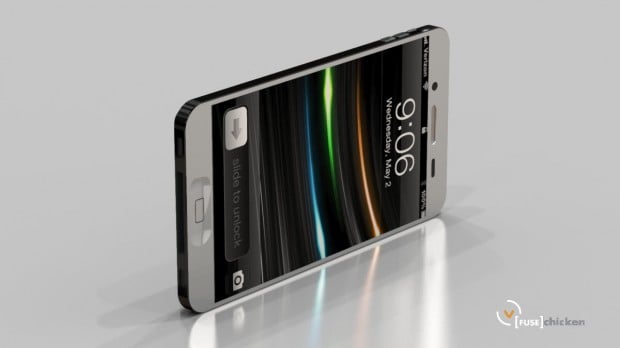 I have high hopes for new iPhone camera features in iOS 6, and this new iPhone concept also boasts a 10-megapixel rear facing iSight camera and a 5-megapixel front camera. Fawcett moved the rear camera to the middle of the phone, which prevents accidentally ruined snapshots from errant fingers.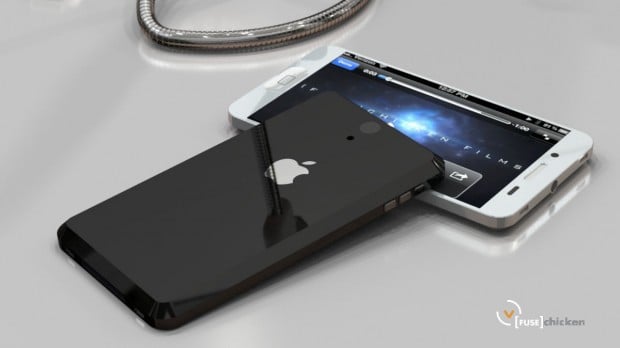 With the increase in FaceTime, Google Hangouts and other video chat services, a better front facing camera is a nice touch.
Read: 5 iOS 6 Camera Features I Want
We expect the iPhone 5 release date to arrive this fall, in September or October. We anticipate that the new iPhone will ship with 4G LTE connectivity and iOS 6, a new version of the iOS software that runs the iPhone. The new iPhone may have a faster processor as well.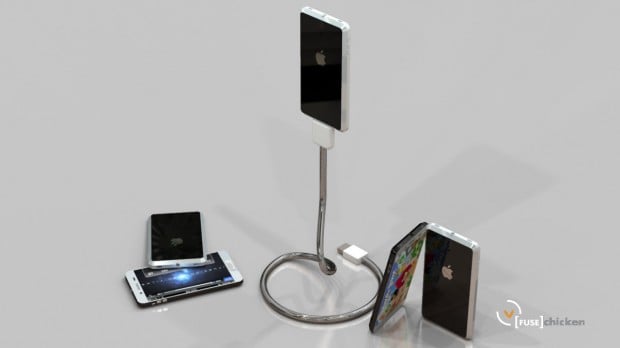 Potential iPhone buyers are approaching the point where waiting makes sense. With only four to five months until the potential iPhone 5 release date, it might be a good time to hold out instead of buying an iPhone 4S.
Check out the rest of the iPhone 5 concepts in the gallery below. Would you buy a new iPhone that looks like this?

As an Amazon Associate I earn from qualifying purchases.