This is the PlayStation 4 UI on TV, Smartphones and Tablets
A new collection of screenshots on Kotaku show what the PlayStation 4 interface will look like, as well as what streaming will look like on the PlayStation App.
The one image of the PlayStation App on a smartphone shows the streaming interface for the app. In the screenshot the user is watching someone else play Knack, the new game from Mark Cerny, creator of Marble Madness and the system architect of the PlayStation 4.
Below a livestream of the game users can leave comments to communicate with the gamer who's streaming the game and other viewers. The screenshot is from an Android phone, but the interface would presumably look the same on the iPhone.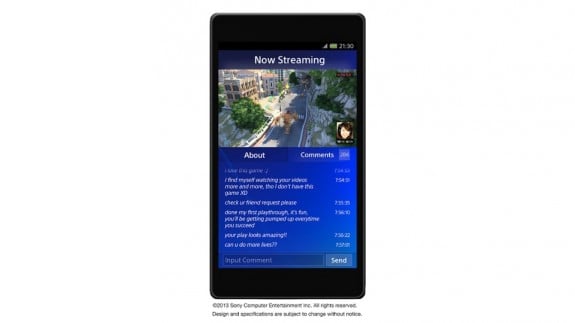 The one screenshot on a tablet simply shows what looks like an information page for Knack. The page shows the player's trophies in the game, an overview of the game and other players who have the game. The screenshot also has a "start" button, which would presumably launch the game on the PlayStation 4.
As with the smartphone screenshot, the tablet screenshot is from an Android device, but it will likely look the same on an iPad or iPad mini.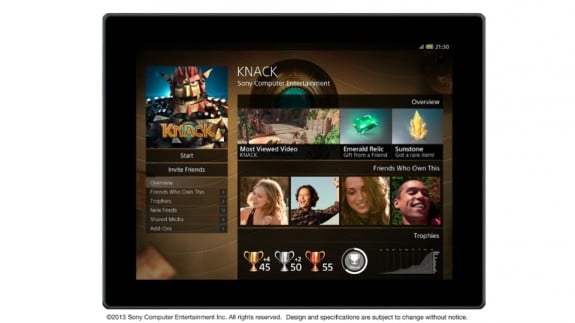 Another screenshot shows the sharing interface for the PlayStation 4 which offers users the option to share a screenshot, share a video or broadcast a video of their game. Users can see any shared media either on the new console, social networks or on the PlayStation App.
Other screenshots include what looks like the home screen on the new console, profile pages and what looks like a stream of recent friend activity. The UI of the PlayStation 4 gets rid of the Cross Media Bar (XMB) from the PlayStation 3 in favor of a new, potentially easier to use and less confusing UI.
Sony said it will release the PlayStation 4 during holiday 2013, so the console is still a few months away. The company will likely show the final design of the console at E3. Since the launch event the company has said that all games for the console will be available for download as well as on Blue-ray discs.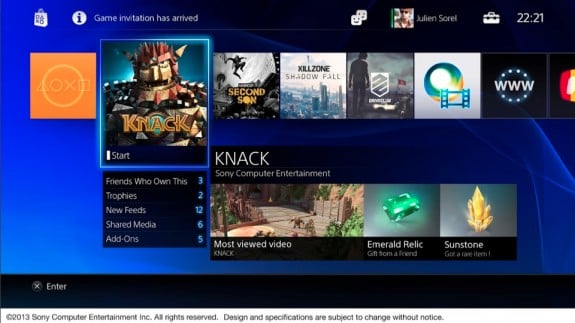 As an Amazon Associate I earn from qualifying purchases.