This is What You Can Expect in the April Xbox One Update
Microsoft isn't resting after delivering two updates prior to this month's release of Titanfall for the Xbox One. It's now moving on to two new tasks: delivering an April Xbox One Update that includes a few good-to-have features and shipping the Xbox One to its next set of launch countries.
The company itself detailed the news this morning in a post on Major Nelson, a blog owned and operated by the Head of Programming for Xbox Live, Larry Hyrb.
When compared to the three updates in the past, the April Xbox One update isn't exactly monumental. With the Party app issues addressed and users finally able to see how much space they have free on their console, this update addresses just two issues that users have complained about. For starters, Xbox Ones after the April Xbox One Update will alert users when a friend in their favorites list logs into the console. The update also includes a progress bar that lets users keep track of how long their console has been downloading a saved game. There's also notifications for apps that have been updated, what Microsoft is referring to as "Kinect voice and motion improvements" and improved video recordings with GameDVR.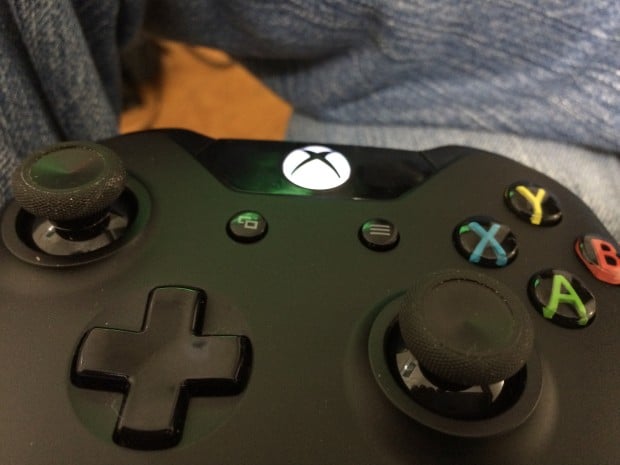 Again, it isn't as if these features will magically change the entire Xbox One experience, however they're good to have nonetheless.
Additionally, the Xbox One is headed to tons of new countries this September, a few of which were a part of the original lineup of countries but were delayed so that Microsoft could focus on delivering a better experience. The international launch includes the United Arab Emirates, Turkey, Switzerland, Sweden, South Africa, Slovakia, Singapore, Saudi Arabia, Russia, Portugal, Poland, Norway, Netherlands, Korea, Japan, Israel, India, Hungary, Greece, Finland, Denmark, Czech Republic, Colombia, Chile, Belgium and Argentina.  In total that's 26 additional markets for the Xbox One to battle against the consoles from both Sony and Nintendo beginning sometime in September.
Before users in those countries run out to pre-order the console, it's probably a better idea to hold off until Microsoft shares any information about which specific features will and won't make it to each locality. Typically, a few of the high-profile features Microsoft introduces are available in the United States and slowly trickle out to other countries.
Read: Xbox One Review
The Xbox One launched in the United States on November 22nd for $499. Microsoft announced that it had sold 3.9 million Xbox One consoles in January. Presumably, the April Xbox One Update and the stunning list of new launch countries should help boost that number considerably. There's no word yet on what games Microsoft is planning to launch to entice Japanese and other international gamers into buying the console.

As an Amazon Associate I earn from qualifying purchases.