This Tech Jacket Can Replace Your Laptop Bag
SCOTTeVEST released a new jacket that can hold your laptop and every other gadget you carry in your backpack. The new Off the Grid jacket is designed for cooler climates and looks like a great to way to survive the upcoming winter.
SCOTTeVEST makes a range of jackets, vests, shirts and pants designed specifically for packing gadgets and accessories comfortably. Many GottaBeMobile team members regularly wear SCOTTeVEST clothing and we recommend their gear for those looking for a smarter way to carry their gear.
Most of SCOTTeVEST's vests and jackets are designed to carry an iPad in an interior pocket dubbed the PadPocket. The Off the Grid jacket includes a PadPocket, but it also includes two Rapid Access Panels that can be accessed without unzipping the jacket's primary zipper. This will make it more convenient to pull out a laptop while seated, especially when it's a bit chilly.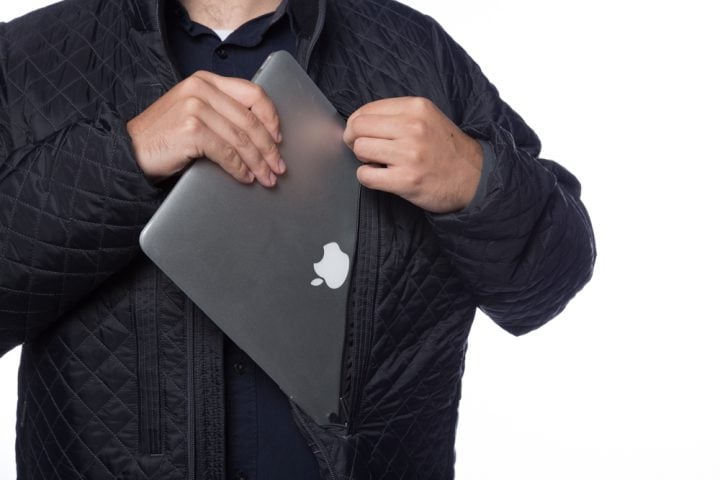 The Off the Grid jacket is available now at SCOTTeVEST.com for $215 in both men's and women's sizes. The women's small and extra small may not fit standard sized laptops according, but the larger sizes can accommodate everything up to a 15″ MacBook Pro.
As you can see in the above photo, the zippers that lead to the Rapid Access Panels are quite long, making it easy to slip a laptop into the jacket.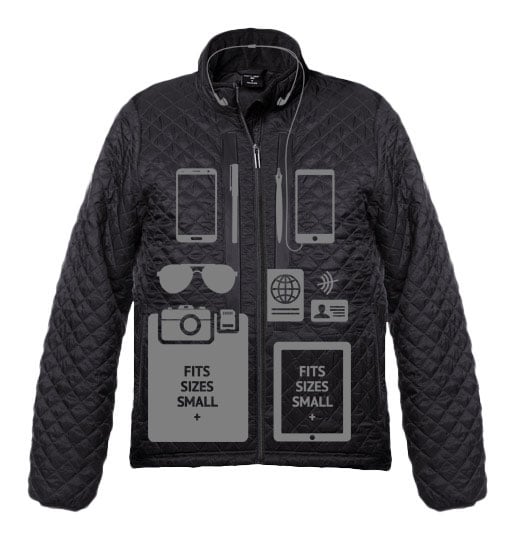 Having 29 pockets might sound redundant, but they can really help keep you organized. There are a pair of pen pockets that can be used to keep track of your Apple Pencil. There's a pocket built for glasses that comes with a microfiber cleaning cloth tethered to it. Travelers will appreciate the camera pocket, which includes a small pouch for memory cards. There's even an RFID-blocking pocket that can help prevent digital theft.
SCOTTeVEST jackets can also help keep your gadgets safe since they remain invisible to thieves on your commute.

As an Amazon Associate I earn from qualifying purchases.