Thoughts on iPad app direction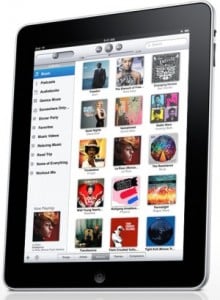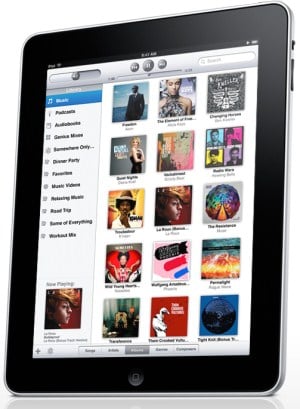 Still sifting through the iPad announcement fallout this morning. Couple of opinions that caught my attention regard apps. They've got me thinking about how the larger-screened iPad will affect the environment of Apple's App Store, as well as whether it hurts or helps the future of programming and development.
MG Siegler at TechCrunch posted a commentary about "The Subplots of the iPad Blockbuster," in which he highlights some important points that were overshadowed by the device itself. One of those points concerns apps.
"While the focus of the iPad event in terms of apps seemed to be on iPhone apps that would work on the iPad, it's important to remember that developers are going to start developing apps specifically for the iPad."
I don't agree with the first part of that. Apple led the app talk by emphasizing the iPad had app support from the start, but that felt like reassurance that it wasn't starting from scratch and that your existing apps would work on it. Definitely, however, the iPad specific development is important, and they spent plenty of time on that.
What's interesting is the relatively upward value of the iPad apps they showed. The iWork apps were Apple's example of what they envision for the iPad, productivity software each priced at $9.99. Contrast that to Apple's Keynote Remote and Remote apps for iPhone, 99c and free, respectively.
The tone they've set is that the iPad is for more robust, higher priced apps that take advantage of the speedier processor and larger screen space. This opens a path to the premium App Store that's been rumored, which 9 to 5 Mac pinned months ago to the then-rumored Apple Tablet (good call, BTW). Intead of making it an underused subsection of the iPhone market, they're giving premium apps a device of their own.
Along with that, this sets the bar for sales expectations. No one expects the iPad to sell as well as the iPhone and iPod touch. Thus, it will have a much smaller audience for apps, reducing its allure to developers. The trade-off will be the higher pricing tier, as well as more screen space to sell advertising. And let's not forget the focus on iBooks, which publishers hope to sell for more than $10 a piece. They're definitely angling for premium pricing here.
Other food for thought: I was led by Gina Trapani at her Smarterware blog to an opinion on programming in general from Alex Payne in which he is "disturbed" by the iPad's primary function as a consumption device.
"The thing that bothers me most about the iPad is this: if I had an iPad rather than a real computer as a kid, I'd never be a programmer today. I'd never have had the ability to run whatever stupid, potentially harmful, hugely educational programs I could download or write."
That's probably true, but here's the thing: iPad users won't face that dilemma. It's intended to be partnered with a Mac or PC as a companion, same as an iPod or iPhone. So the either-or argument doesn't really apply; people with iPads will have computers.
Contrast that against game consoles, which many of us grew up using, and standalone handhelds. These devices often displace computers, either by price or use, creating that either-or situation. In this context, I'd be far more "disturbed" by those devices than the iPad.
Furthermore, the iPhone has not only spurred a new wave of software development, but we've already seen kids get in on the action. Lim Ding Wen of Singapore made headlines by being the world's youngest iPhone programmer at 9 years old. Granted, he's a child prodigy so he's outside the norm, but there are also the pre-teen Voorhees brothers and their MathTime app.
No, the iPad probably will not drive users to get into programming, but its users should all have real computers, and it expands a platform that is drawing young people into the field.
Bottom line: My view of app development for the iPad parallels my view of the device itself. It adds value to their mobile platform, expanding it to the next logical level. Calling it anything else, positive or negative, is hyperbolic.

As an Amazon Associate I earn from qualifying purchases.