Three iOS Children's eBooks Now Available on Nook Color
iStoryTime, makers of three iOS children's eBook apps for iOS, ported these books to the Nook Color and parents can purchase them for their kids now. The three books include How to Train Your Dragon, Kung Fu Panda 2 and The Smurfs. Each of these app costs $2.99.
The interactive apps feature images from the motion pictures associated with the story as well as in app narration so that they can essentially read to your child.
My wife, who teaches elementary school, says that kids learn to read faster when they can read along with someone reading a book to them.So, while these should be fun for small children, they could potentially be educational as well. The Barnes and Noble app store reviews are pretty good for these apps with 4 stars or better.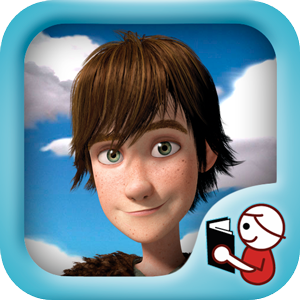 The Nook Color offers a great value as both an eReader with a color touch screen, but also as a simple tablet with many apps available through the Barnes and Noble App Store. The $249 tablet can also be rooted to work as a full Android Tablet to run apps like Netflix and more.
If you want to find the apps on the iPad or iPhone, the links are as follows: